BBC Two has just announced its order of Series 4 and 5 of the brilliant and hugely popular 1920s Birmingham-set gangster drama, Peaky Blinders. Woo hoo!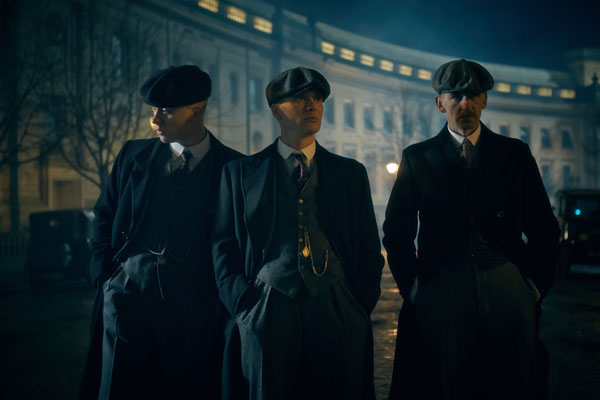 The news comes just hours before the start of the second half of Peaky Blinders' third series in the UK and days in advance of the Series 3 premiere in the US.
Created and written by Steven Knight, and starring Cillian Murphy, Helen McCrory, and Paul Anderson, Peaky Blinders has become one of BBC Two's biggest hits ever, amassing a global fan base across more than 160 countries.
Knight, who will continue to script all episodes of the series, enthused:
"I am genuinely thrilled at the response to the third series of the show. The prospect of writing series four and five is truly exciting. This is a real passion project for me, and I look forward to telling more stories of the Shelby family."
Series 3 finds Tommy Shelby (Murphy) getting married, dealing with unsavory Russians, and facing "the most evil character that has ever appeared in Peaky." And that's just for starters.
Said Murphy:
"Tommy Shelby is one of the most intense, challenging characters I've had the opportunity to play. I'm particularly grateful that Steven's original, dynamic writing and the long form series allow me to explore Tommy in depth. I very much look forward to Tommy's evolution over the next two chapters."
Fans, too.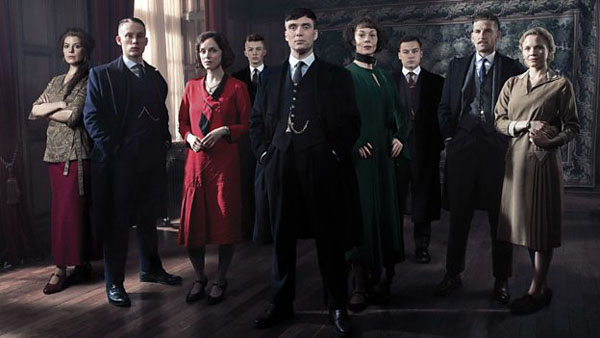 A Caryn Mandabach Productions and Tiger Aspect Drama production for BBC Two, Peaky Blinders is  executive produced by writer/creator Steven Knight, Caryn Mandabach, Will Gould, Jamie Glazebrook, Frith Tiplady, Cillian Murphy and, for the BBC, Matthew Read.
__________________

Add your comments on our Facebook and Twitter pages.

Share this post/page.

Peaky Blinders: Mega-Hit Period Gangster Drama Nabs Series 4 & 5