Who says keeping your fingers crossed doesn't work? It certainly has for Doc Martin fans, as series costar Ian McNeice has confirmed that more of the hit dramedy is coming!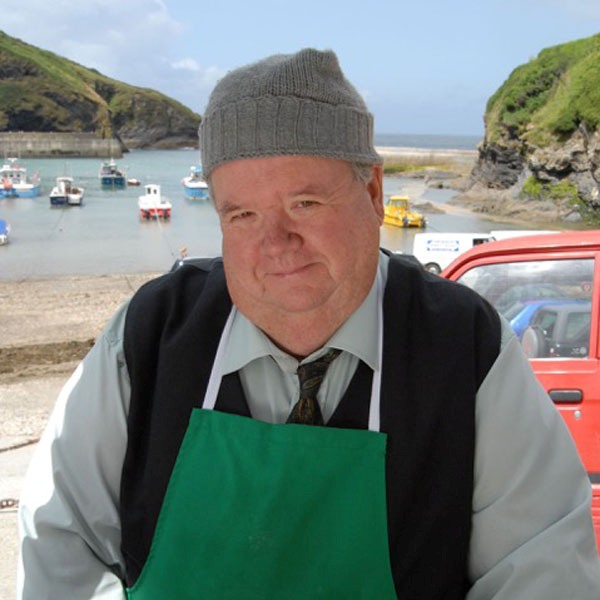 Ian McNeice was back in the US this past Monday, as the special guest for the KCET sneak peek of Doc Martin: Season 7 and station fundraiser, held at the residence of British Consul General Chris O'Connor in Los Angeles.
Since I couldn't be there in person (yes, I sobbed into my tea at having to decline the invitation), KCET kindly arranged a phone interview with Ian for me. My fingers were crossed that he would have good news about Doc Martin, and did he ever!
If you've read my earlier interview with him, you'll recall that Ian calls farmer Robert (whose warehouse is home for the Doc Martin sets) around this time of year about whether he has a job portraying Bert Large for another season. So my first question for Ian this time was, "Have you called the farmer yet?" He replied:
"Instead of calling the farmer, I was actually just able to tell the farmer something…

"It was at Christmastime I got an email from Philippa, the producer, to say that ITV, the company that makes [Doc Martin], wanted to take us out to dinner. Everybody. So that included all the cast, all the heads of departments… We had a very swanky dinner in a big hotel in London, and we were all thinking, 'This is gonna be it. This is gonna be over. It's all going to end.'"
But the head of ITV gave the gathering a bit of brilliant news, indeed. The network was commissioning more Doc Martin. As Ian exclaimed during our chat:
"I was able to tell the farmer before he knew!

"Everybody wanted to know, 'Is there going to be Series 8?' Yes is the answer."
Details about the upcoming storylines, guest stars, and the like are being developed, and the filming should hold to its usual schedule of April through July (not this year).
So there you have it. More Doc Martin is on the way!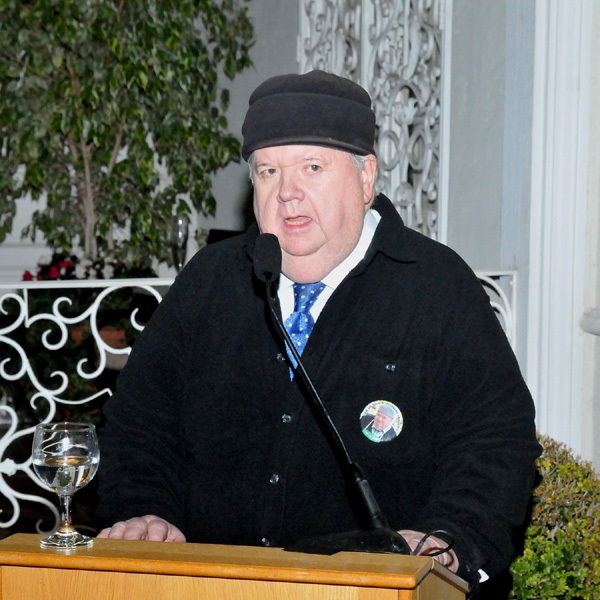 As the special guest at the KCET event, Ian introduced the exclusive sneak peek of the new season of Doc Martin — KCET's highest-rated series — for the nearly 200 guests in attendance, which included Marion Ross, aka Mrs. C in the hit '70s sitcom Happy Days.
Here's Ian autographing his signature "Bert Large" photo for a fan of Doc Martin.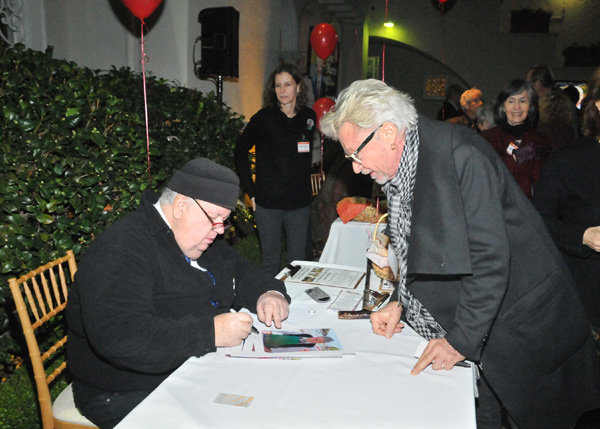 Season 7 of Doc Martin premieres in Southern California tomorrow, Thursday, 14 January 2016, at 8 PM PT, exclusively on KCET, the largest independent public TV station in the US.
__________________

Add your comments on our Facebook and Twitter pages.

Share this post/page.

Interview: Doc Martin's Ian McNeice Confirms There Will Be More of the Hit Series