The seventh series of Doc Martin is about to complete its national premiere in the US, and fans already want to know if there will be an eighth. So I asked Ian McNeice.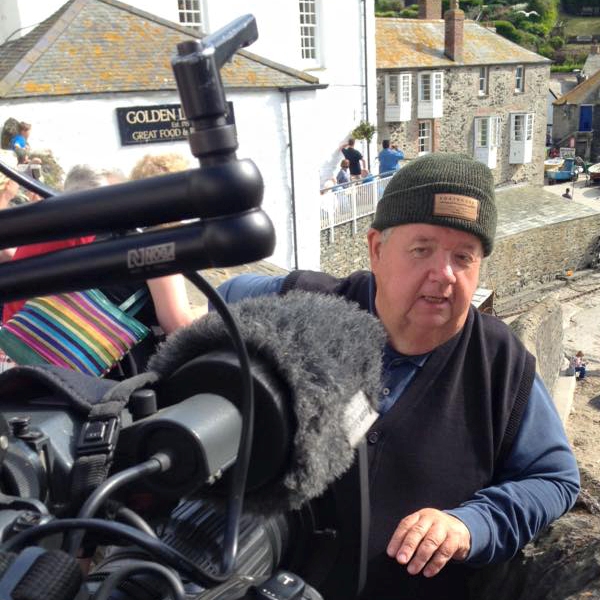 Ian McNeice, aka Doc Martin's Bert Large, is in the US right now, at American Public Television's Fall Marketplace, where public TV programming execs are gathered to meet him and enthuse about Doc Martin, while screening others of APT's programs for their upcoming schedules.
We all know Ian as a fine actor, and now I can say from personal experience that he is a genuinely nice guy, too, as he was happy to chat with me by phone this morning, despite my cracking, croaky, under-the-weather voice.
Before we spoke about Doc Martin, we spent a couple minutes on the Royal Shakespeare Company's production of The Life and Adventures of Nicholas Nickleby, which I recently re-watched and in which Ian played several roles. Here's a bit of trivia he shared with me: As a result of the reciprocity agreement for the RSC's troupe of 38 British actors appearing on Broadway, London's West End got… Elizabeth Taylor in the play Little Foxes.
Then we moved straight into Doc Martin, one of the most popular British TV imports ever. With Acorn TV about to stream the finale of Doc Martin: Series 7, and public TV stations set for the broadcast premiere of the series in 2016, what I and the rest of Doc Martin fandom want to know is this: Will there be a Series 8?
According to Ian:
"Every year that we make the series, we come to the end of the filming, and the last two weeks are all spent with the same question. All the actors ask each other, 'Do you think we're going to come back?' Nobody knows… We all want to come back, but we have no idea, and it all hinges on two or three things.

"It hinges on the ratings, whether the ratings are good for ITV, and the next one is whether everyone wants to do it or not. So that really relies on whether Martin Clunes wants to do it again, whether Philippa Braithwaite and Mark Crowdy, the producers, come up with enough good script ideas. There's a limit to how many 'will they or won't they get together again,' which is a mainstay of the show.

"The good news is that, this past series has been one of the best that they've ever done. Everybody's very happy with it. ITV are over the moon with it. The ratings have been terrific… And ITV is going to give us a dinner to celebrate the viewing figures."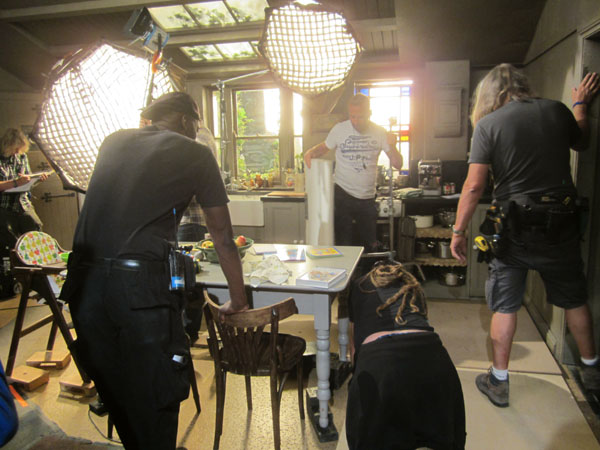 Ian continued:
"Over the seasons, when we come to the end of the series, what happens is, there's a farm where we have got a warehouse. In the warehouse of the farm we built some sets. In the sets are the doctor's surgery, the doctor's waiting room, the doctor's kitchen, the doctor's bedroom. Now these are standing sets, and they've been kept there since we started. It's a proper studio. It's not soundproof, you can hear the cows mooing outside in the farmyard.

"Roundabout Christmastime is the time that the producers have to make up their mind whether they're going to rent the studio for another two years, so they can keep everything there until we start again, and they always make their mind up around January. And that's when I make a phone call to the farmer to find out if he's had any news about whether we're going to make another show or not. I just think to myself, 'Where else in the world would you be ringing a farmer to know whether you've got another job?'"
Since Martin Clunes is the star of Doc Martin, continuing the show would be contingent upon his saying yes to it. Here's what Ian stated about this:
"He's made his feelings very clear, not only to members of the cast and filming crew, but he's also gone on record, on chat shows and stuff like that, that he would like to do more… As has Philippa.

"The only bugbear about this is whether or not, because the show is quite a high standard, whether they want to keep those standards and not run it down with bad scripts… They know it's dependent on the rocky relationship between the two of them [Martin and Louisa]. It's no good if you just make the show about happy people. People [viewers] are not interested. They need to have that conflict."
For those of you who haven't watched Series 7 yet, I'll forego sharing most of what Ian mentioned about it, including the finale, as it's is in spoiler territory. Except for this: Bert gets up to something that the cast and crew dubbed "Breaking Bert."
If there were to be a Series 8, Ian's ideas for Bert run along these lines:
"I think Bert works well when everything goes wrong for Bert. I think we've got to have conflicts… It works very well when he's set up for a fall. It's as simple as that. I think something's got to go wrong.

"Let's look at what he's gone and done already. He started as a plumber, basically a terrible plumber… And then you had him moving to the restaurant, which fell apart as soon as he turned up there… It all ends in tragedy. But that's the key to Bert. He's the lovable rogue, isn't he?"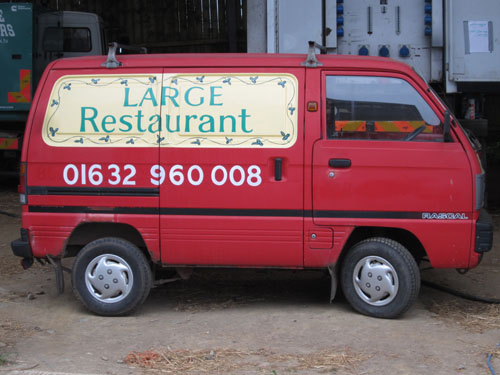 With regard to the international versions of Doc Martin, what Ian offered up cracked me up.
"Germany, France… they all have their own versions, don't they? I know they have as Mr. Large a Mister Grande and Monsieur Grande. I think we've got to have a meeting of all the Berts in all the world, and I've got to stand them in a line and meet them all and say 'Hello,' 'Hello' [in a Spanish accent], 'Hello' [in a French accent], in all their languages. I think that's what I gotta do."
And since an American version is in the works, I asked Ian if he'd be interested in guest starring in it. His reply was immediate.
"Without a shadow of a doubt. My partner Cindy, as soon as she heard that there was going to be an American version, she said, 'Well, you've got to be on it.' … So, yes is the answer, in a heartbeat."
He had more words about the US version, including the thoughts shared with him (read: backlash) by stateside fans of the UK's Doc Martin while spectating during filming in Port Isaac. But let's leave those be, as we want Ian to get that guest-star spot as the American Bert's "long lost British cousin." And Joe Absolom, too.
"Joe Absolom would go anywhere I go, in a heartbeat. We would come as a package. We wouldn't be without each other. We would definitely pack our bags together and turn up on that set and run riot."
For that, maybe we'd all give the American Doc Martin a go, at least for the episodes featuring Ian and Joe. But it's not on any US network's schedule yet.
What is, is the one and only original Doc Martin, streaming at Acorn TV and being broadcast by public TV stations across the US. Doc Martin: Series 7 arrives on public television in January 2016, so check back here in December for the full list of stations.
And remember to watch the behind-the-scenes special, Doc Martin: Seven Grumpy Seasons, which premieres on PTV stations starting Thanksgiving Day. (Check your local listings.)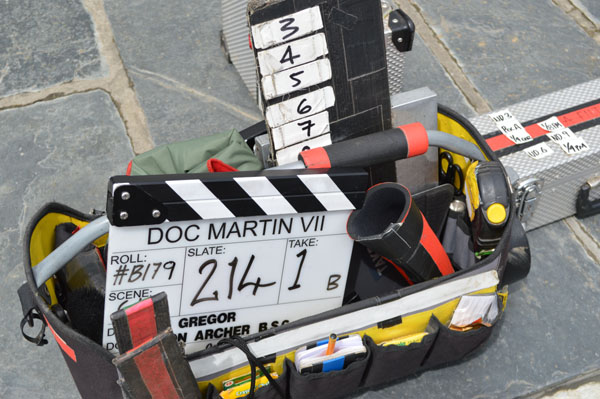 __________________
Add your comments on our Facebook, Google+, and Twitter pages.
Share this post/page.

Interview: Ian McNeice on Doc Martin, International Versions, Guest Starring in US Version