During PBS' first day of presentations at the Winter 2016 TCA (Television Critics Assn) Press Tour, British stars were on hand to chat about their shows. See the pics below.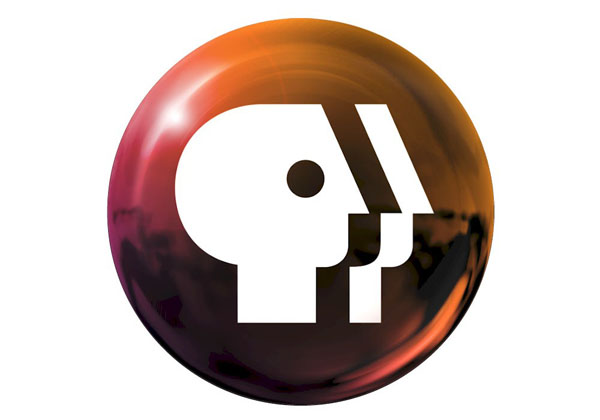 Grantchester: Season 2
The first season of Grantchester was one of my favorite new shows of 2015, and stateside fans of this ever so charming mystery series should be over the moon that it is returning to PBS with a second season this spring.
Starring James Norton (War and Peace) as Reverend Sidney Chambers and Robson Green (Reckless) as Inspector Geordie Keating, Season 1 saw Sidney and Geordie cement a fast friendship over backgammon, ale, their war service, women problems, and a shared obsession with solving the baffling homicides that crop up in and around Cambridge, including the nearby Grantchester, where Sidney is the village vicar.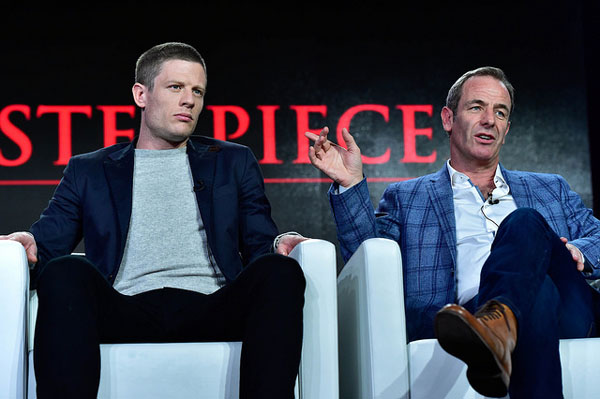 Unlikely as their partnership is, the two make the perfect team: Geordie is a working-class police inspector who understands the criminal mind, while Sidney uses his feelings for humanity to get perpetrators to own up to their misdeeds.
Still unresolved from last season is Sidney's love life. Handsome, worldly-wise, and virtuous, he should be an ideal catch. And at least one very promising female companion turns up in the new series. But will Sidney scare her away with his unconventional taste for jazz, blood-spattered crime scenes, and a married woman?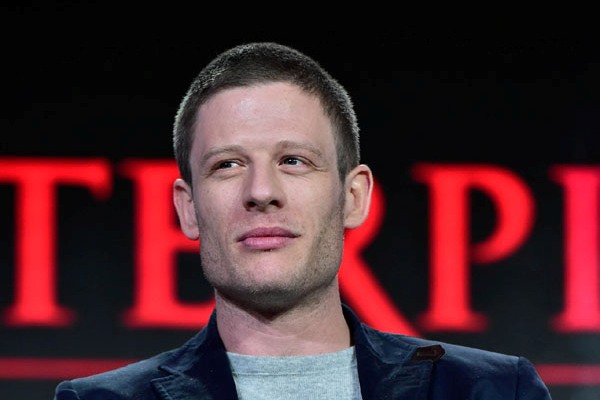 The new season's cases include a shocking charge of sexual assault that turns into a homicide investigation implicating a pillar of the community; an apparent suicide from the college spire that takes on Cold War overtones; a confession to murder in which the alleged victim is still very much alive; a haunted stable with links to the Holocaust; and more.
The issues of post-World War II Britain provide the backdrop to the action: class conflict, the death penalty, homosexuality, the looming sexual revolution, the communist threat, rationing, and the persistent effects of combat on war veterans such as Sidney and Geordie, who are just trying to get on with their lives and make society safe, secure, and a bit fun.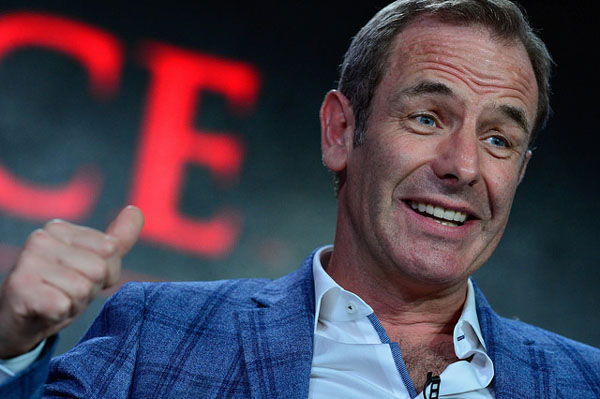 Returning cast members include: Morven Christie (Case Histories) as Amanda Hopkins, Sidney's true love, who, tired of waiting for his proposal, opted for glacial aristocrat Guy Hopkins (Tom Austen, Poirot); Tessa Peake-Jones (Midsomer Murders), who returns as Sidney's censorious, Bible-quoting, and "What the dickens!"-exclaiming housekeeper, Mrs. Maguire; Kacey Ainsworth (EastEnders) as Geordie's long-suffering wife, Cathy, a harried mother of four young children; and Al Weaver (Secret State) as novice priest Leonard Finch, who stoically faces the anti-gay hostility of the day.
Based on the popular "Sidney Chambers" novels by James Runcie, and set in early 1950s England, the six episodes of Grantchester: Season 2 will air Sundays, from 27 March through 1 May 2016, at 9 PM ET, on MASTERPIECE Mystery! on PBS. (Check your local listings.)
Grantchester, a co-production of Lovely Day and MASTERPIECE, is written by Daisy Coulam (Death in Paradise). The Executive Producers are Diederick Santer for Lovely Day and Rebecca Eaton for MASTERPIECE, the Producer is Emma Kingsman-Lloyd, and the Directors are Harry Bradbeer, Jill Robertson, and Tim Fywell.
Churchill's Secret
Michael Gambon (Harry Potter, The Casual Vacancy) plays Winston Churchill, the greatest statesman of the 20th century, in his most difficult hour: following a debilitating stroke, which he seeks to hide from the world.
Based on a true incident in Churchill's life, Churchill's Secret co-stars Romola Garai (The Hour), Lindsay Duncan (The Honourable Woman), Bill Paterson (Outlander), Matthew Macfadyen (Ripper Street), Tara Fitzgerald (Waking the Dead), Rachel Stirling (Detectorists), Daisy Lewis (Downton Abbey), Alex Jennings (Silk), and a host of other brilliant actors.
The feature-length drama is adapted by Stewart Harcourt (Maigret Sets a Trap) from Jonathan Smith's acclaimed 2015 novel, The Churchill Secret: KBO, of which the "KBO" stands for Churchill's favorite advice in the face of adversity: "Keep buggering on."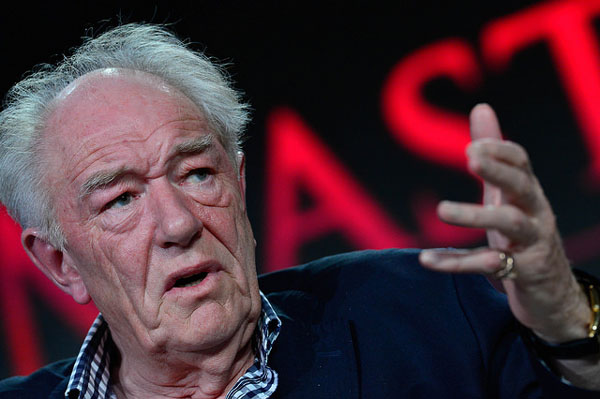 The action opens in the summer of 1953. Churchill, age 78, is Prime Minister for the second time and as pugnacious as ever… until he is felled by a severe stroke while hosting a state dinner at 10 Downing Street. Lady Churchill (Duncan) manages to conceal the seriousness of her husband's sudden incapacity, while he is evaluated by his personal physician, Lord Moran (Paterson), and later transported in worsening condition to Chartwell, his country home.
Summoned to care for the apparently dying PM is a remarkable young nurse, Millie Appleyard (Garai), who treats the world's most famous man as she would any other difficult patient: with compassion, firmness, and occasional indulgence. In the weeks that follow, the two bond over the Victorian poet William Ernest Henley, whose celebrated poem, "Invictus" (Latin for "unconquered"), helps inspire Churchill to relearn to speak, stand, and walk.
He is also determined to hold onto the reins of power, and Churchill's Secret tells the astonishing story of a bedridden, incapacitated leader who plots to outwit the high government officials who are maneuvering to replace him. Chief among them is Anthony Eden (Jennings), Churchill's right-hand man and designated successor.
Then there is Churchill's family, of whom Lord Moran observes, "There's a price to pay for greatness, but the great seldom pay it themselves." Those who paid were Churchill's children, who grew up in the permanent shadow of their exuberant and ambitious father. When Diana (Fitzgerald), Randolph (Macfadyen), Sarah (Stirling), and Mary (Lewis) arrive at Chartwell to comfort their stricken parent, all except Mary fall to bickering and boozing— hardly an environment conducive to convalescence.
Through it all, Lady Churchill tries to keep the family peace and, above all, save some portion of her husband's declining years for herself, far away from the demands of war and politics. As for Winston, he is haunted by a strange vision and a hit song from the early 1920s: "I'm Forever Blowing Bubbles." What could it mean?
A Daybreak Pictures/MASTERPIECE co-production for ITV, Churchill's Secret is directed by three-time Emmy® nominee Charles Sturridge (Brideshead Revisited) and produced by Timothy Bricknell (From There to Here). The Executive Producers are Hal Vogel and David Aukin for Daybreak Pictures and Rebecca Eaton for MASTERPIECE.
Churchill's Secret will air on MASTERPIECE on PBS in 2016 (premiere date TBA).
Victoria
Lastly, a bit of news from Deadline about Victoria, the eight-part historical drama about the life of Queen Victoria, from her ascension to the throne at the age of 18, to her courtship and marriage to Prince Albert. Starring Jenna Coleman (Doctor Who) as the monarch, Victoria will air on MASTERPIECE on PBS in 2017, in the timeslot that Downton Abbey has occupied on Sundays for all six of its seasons.
According to the statement from Masterpiece Executive Producer Rebecca Eaton, "Victoria has it all: a riveting script, brilliant cast, and spectacular locations. And it's a true story! This is exactly the kind of programming Masterpiece fans will love."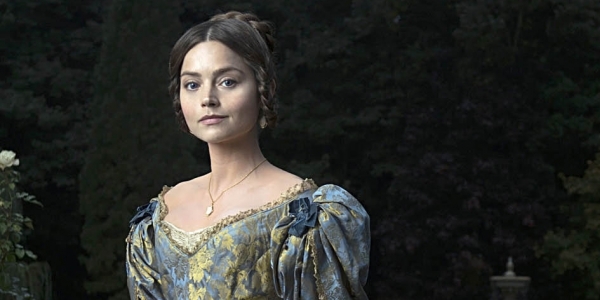 The cast of Victoria includes Rufus Sewell (The Man In The High Castle) as Lord Melbourne, Victoria's first prime minister and close friend, and Tom Hughes (Dancing On The Edge) as her husband Prince Albert. For further details about the cast and crew, read "Victoria: Rufus Sewell Joins Jenna Coleman in New Royal Drama."
A co-production of Mammoth Screen (Poldark, Endeavour) and MASTERPIECE (Home Fires, Mr Selfridge) for ITV, Victoria is created and written by bestselling novelist Daisy Goodwin (The American Heiress) in her screenwriting debut.
__________________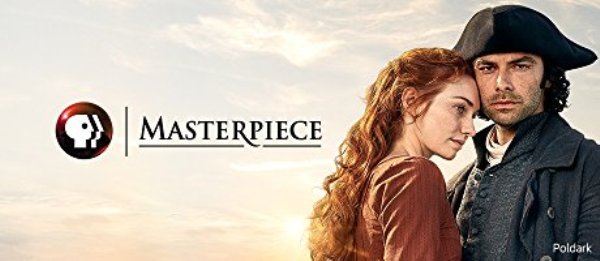 Add your comments on our Facebook and Twitter pages.

Share this post/page.

Grantchester: Season 2 & Churchill's Secret on PBS in 2016, Victoria Gets Downton's Slot in 2017