Bea Smith and the other inmates of Wentworth Correctional Centre are back, as hit Australian drama Wentworth returns to Netflix US today.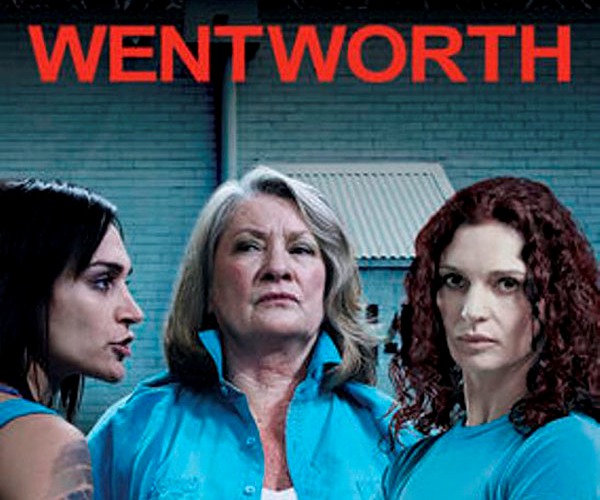 Decades before Orange is the New Black, there was Prisoner: Cell Block H (original title Prisoner), which was appointment viewing for my mum. Fast forward to spring 2013, when the first season of Wentworth, the multiple award-winning, modern-day reimagining of Prisoner, arrived on telly in Australia.
Aussie TV hasn't been the same since.
Wentworth arrived in the US in November 2014 and has become a sleeper hit on Netflix. As subscribers have noted in their mostly 4- and 5-star reviews, there is little in common between Wentworth and OITNB aside from the setting of a women's prison.
Wentworth is dark, violent, brutal, unforgiving, depressing. Relentlessly so. Some viewers can binge-watch it. I can't, not because it isn't great television; it is. It's just that I need a break after each episode to breathe, decompress, and re-situate myself. Only after I've spent a sufficient amount of time away from the bleakness of Wentworth can I return to it. For me, the show is that powerful.
While each episode revolves around different characters, Wentworth centers on Bea Smith, played by Danielle Cormack (Rake, Underbelly), who's won ASTRA and Logie Awards for her portrayal of the wife, mother, and newbie inmate in Season 1. After becoming hardened and smarter about the ways of prison life, Bea escaped in Season 2 and avenged the death of her daughter by murdering the man who caused it. Season 3 opens four months later, with Bea's return to Wentworth to serve a life sentence without parole.
Regular cast members include Nicole da Silva (Rush), Kate Atkinson (The Doctor Blake Mysteries), Celia Ireland (Home and Away), Shareena Clanton (Miss Fisher's Murder Mysteries), Katrina Milosevic (Mr & Mrs Murder), Jacqueline Brennan (Neighbours), and Pamela Rabe (The Secret Life of Us).
The fourth season of Wentworth began filming in summer 2015 and is expected to bow in Australia next year.
Wentworth: Seasons 1-3 are now streaming in the US, exclusively at Netflix.
__________________
Add your comments on our Facebook, Google+, and Twitter pages.
Share this post/page.

Wentworth: Hit Australian Prison Drama Returns to Netflix US with Season 3