Viewers in the UK have more new dramas to look forward to, including the prequel to one of the best crime dramas ever to have graced tellys on both sides of the pond, and another starring a Downton Abbey alum.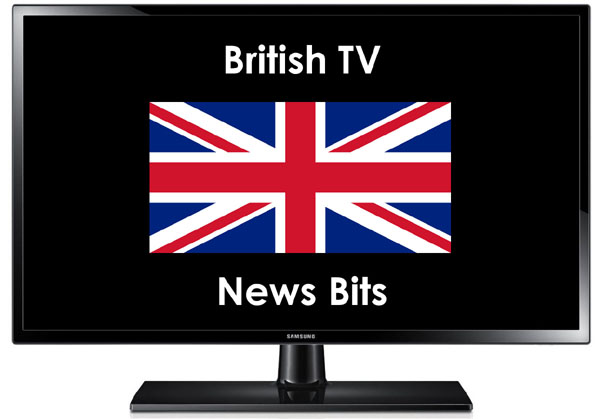 Dark Angel
Golden Globe award winner Joanne Froggatt is putting her kind, loving Downton Abbey, Anna Bates self on the shelf, as she is set to star as the real-life, Victorian-era serial killer Mary Ann Cotton in the new two-part ITV drama Dark Angel.
Inspired by the book Mary Ann Cotton: Britain's First Female Serial Killer by David Wilson, Dark Angel follows Mary Ann as she tallies up quite the body count in order to give herself a better life, both socially and financially.
Faced with abject poverty and an ailing husband, Mary Ann insinuates herself into unsuspecting families, engages in adultery and bigamy, and/or creates new families of her own across Northeast England — before committing fraud, poisoning her victims, taking their money, and moving on to her next targets.
Dark Angel is written by BAFTA nominee Gwyneth Hughes (Five Days), directed by Emmy® winner Brian Percival (Downton Abbey), produced by RTS award winner Jake Lushington (The Bletchley Circle), and executive produced by Kirstie Macdonald (The Fear) and another RTS winner, Simon Heath (Code of a Killer), for World Productions (Line of Duty).
Filming is due to begin in August in North Yorkshire and County Durham, and further casting will be announced before filming begins.
The Durrells
ITV has also commissioned The Durrells, a new six-part drama series based on the classic trilogy of "Corfu" memoirs, including the much loved My Family and Other Animals, penned by Gerald Durrell.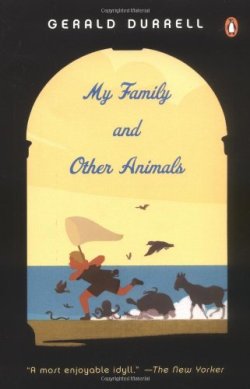 The Durrells centers on Louisa Durrell, whose life in 1930s Britain is in meltdown: Her husband died years ago, his money has all but run out, and her four unruly children are going off the rails.
Her options are few: continue struggling, marry someone comfortably well-off but oppressive, or make a drastic change — escape from a domestic pressure-cooker, the British weather, uptight Englishness, and narrow horizons by moving to a place where she and her family can heal before it's too late.
Namely to the Greek island of Corfu, an untamed paradise where the azure sea is warm and the land teems with wildlife and offers an abundance of sun-ripened delectables. Electricity is nonexistent, but hey, the living is cheap.
As it turns out, the Durrells discover friendship where they least expect it while they struggle to overcome near poverty, the language barrier, and the occasional pang for "pudding island." But Louisa's biggest challenges come, as ever, from within the family. Not that she's perfect. The 40-ish Louisa drinks too much, has a temper, and says she is happy to be single, although no one believes her…
Set in 1935, The Durrells will be written by Writers' Guild of Great Britain award winner Simon Nye (Men Behaving Badly), produced by Sid Gentle Films Limited, and executive produced by the company's founder, BAFTA award-winning filmmaker Sally Woodward Gentle (Whitechapel). Sid's Managing Director, BAFTA winner Lee Morris (Da Vinci's Demons), will executive produce with Nye. Primetime Emmy nominee Christopher Hall (Murder on the Home Front) will produce the series.
Filming will take place in Corfu starting this September, and details of casting will be announced closer to the start of filming.
Marcella
Another of ITV's new commissions is the crime drama Marcella, written by BAFTA nominee Hans Rosenfeldt, head writer of the international hit Swedish/Danish crime serial The Bridge. I covered Marcella at The Euro TV Place; for details, click here.
Not Safe for Work
From Channel 4 comes the new six-part, black-humored, workplace comedy-drama Not Safe for Work, which stars British Independent Film Awards nominee Zawe Ashton (Fresh Meat) as Katherine, a civil servant reluctantly relocated from London to Northampton as part of public sector cuts. Recently divorced and troubled by secrets in her past, this relo could be the last straw for Katherine, especially when she realizes that she'll be working with Anthony (Tom Weston-Jones, Copper), who was cited in her divorce papers.
Additonal cast members include RTS award winner Sacha Dhawan as Danny, a drinking, drugging chancer who now manages Katherine's new office; Jo Hartley (This Is England) as Danny's feisty PA, Angela; Sophie Rundle (The Bletchley Circle) as the irritatingly upbeat Jenny; British Independent Film Awards nominee Samuel Barnett (The History Boys) as the naïve and well-meaning Nathanial; Sian Brooke (Inspector Lewis) as Martine, the minister's closest adviser; and BAFTA nominee Anastasia Hille (The Missing) as Jeffries, the shell-shocked head of Human Resources responsible for Katherine and Danny's relocation.
The series is created and written by DC Moore, executive produced by Monte-Carlo TV Festival award winner Murray Ferguson (Taggart) and Andy Baker (Afterlife) for Clerkenwell Films (Misfits), produced by BAFTA winner Jemma Rodgers (Vicious), and directed by Kieron Hawkes (Ripper Street) and Robert McKillop (A Young Doctor's Notebook).
Tennison
As first mentioned in this post, the highly-anticipated Prime Suspect prequel, Tennison, is now a reality at ITV. Acclaimed author Lynda La Plante will write the new six-episode series, which portrays the young Jane Tennison at the start of her career, and reveals why she became such a complex and formidable character in the Metropolitan Police.
In 1970s Hackney, the Met's uneasy integration of women police constables into the notoriously chauvinistic force includes one single-minded and ambitious 22-year-old named Jane Tennison. Her instinctive approach is evident from the start, as she, a WPC on the beat, is thrown in the deep end after being assigned to her first murder case. Working alongside senior investigating officer DCI Bradfield, she sees the devastating effects violent crime has on the victim's family, and experiences tragic ramifications herself. The introduction of Jane's family also provides insight into the complexities of her ambition and personal life that shape her character.
Tennison will be executive produced by Lynda La Plante for La Plante Global (Above Suspicion) and Camilla Campbell and Robert Wulff-Cochrane, both former heads of drama at Channel 4, for Noho Film and Television.
ITV will premiere Tennison in 2016 to celebrate the 25th anniversary of the first Prime Suspect series, the iconic police drama that ran for seven series from 1991-2006 and starred Dame Helen Mirren as the DCI and later Detective Superintendent Jane Tennison.
Readers of the "Prime Suspect" crime novels can rejoice, too. La Plante has written the book Tennison, which will be published in September 2015.
Stay tuned for updates about these series and whether they will screen in the US.
__________________
Add your comments on our Facebook, Google+, and Twitter pages.
Share this post/page.

New Brit TV Commissions: Dark Angel, The Durrells, Marcella, Not Safe for Work, Tennison