Woo hoo! It's anything other than a disaster for Catastrophe, because the brilliant R-rated comedy that premiered in the US one week ago today is getting a second series!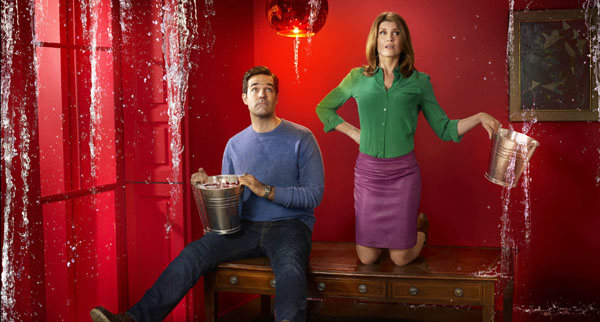 I don't know about you, but I've wanted to know what happens with the fictional Rob and Sharon (played by the hilarious Rob Delaney and Sharon Horgan) since that cliffhanger-ish Season 1 finale. And now I and the rest of the show's fans on both sides of the pond will get to find out. Yippee!
Tweeted the real Rob…
To the countless thousands asking, there will be a season 2 of @catastrophe_tv. We begin shooting this summer. Thanks to all watching.

— rob delaney (@robdelaney) June 26, 2015
The premiere date for the second series hasn't been set yet, so stay tuned.
And if you haven't watched Catastrophe yet, it's a must. Really. (More about it here.) Head to Amazon Prime Instant Video pronto and check it out!
__________________
Add your comments on our Facebook, Google+, and Twitter pages.

Share this post/page.

Catastrophe: Series 2 in the Works for Hit Brit Comedy (Yay!)