Hold on to your kilts. Celtic noir crime drama, Shetland, will return with star Douglas Henshall and guest stars including Ciaran Hinds, Archie Panjabi, and Anna Chancellor.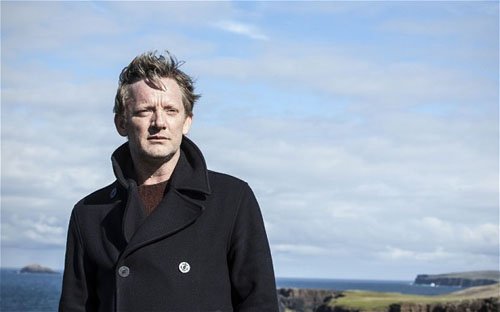 Adapted from the "Shetland Island" crime novels by Ann Cleeves,
 the third series of Shetland
will feature numerous guest stars alongside Douglas Henshall, who leads the cast as DI Jimmy Perez, and series regulars Alison O'Donnell as DC Alison "Tosh" MacIntosh, Steven Robertson as PC Sandy Wilson, Julie Graham as Procurator Fiscal Rhona Kelly, and Mark Bonnar as Jimmy's close friend Duncan Hunter.
Joining the cast are Ciaran Hinds (Game of Thrones, Rome), Archie Panjabi (The Good Wife, The Fall), and Anna Chancellor (The Hour, Mapp & Lucia).
Additional guest stars include James Cosmo (Game of Thrones), Saskia Reeves (Wolf Hall), Sara Vickers (Endeavour), Jack Greenlees (Suspects), Jamie Michie (Game Of Thrones), Mark Cox (Still Game), Kate Donnelly (Still Game) and Andrew Rothney (Outlander).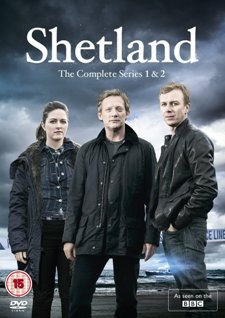 Unlike Series 1 and 2, which featured four two-part stories, the new six-part series centers on just one: the disappearance of a young man on a ferry crossing from Aberdeen to Lerwick. Suspecting foul play, DI Perez and his team begin an investigation that has far-reaching consequences for them and the local community.
Written by Gaby Chiappe (Vera), Robert Murphy (DCI Banks), and David Kane (The Field Of Blood), Shetland is directed by Thaddeus O'Sullivan (Call The Midwife) and Jan Matthys (In Flanders Field), produced by Eric Coulter (Case Histories), and executive produced by Elaine Collins for ITV Studios and Christopher Aird for BBC Scotland.
Filming of the six new episodes, already underway in Scotland, continues until summer.
The first two series of Shetland
 (more about them here) have been airing on public TV stations across the US. Check your local listings or contact the station that serves your area for broadcast dates and times.
__________________
Add your comments on our Facebook, Google+, and Twitter pages.
Shetland: Series 3 of Celtic Noir Drama to Return with Guest Stars Ciaran Hinds, Archie Panjabi, Anna Chancellor