They're heeere. Well, they're coming. As in poltergeists. In The Enfield Haunting, the creepy supernatural thriller that crosses the pond from Sky to A&E for its US premiere.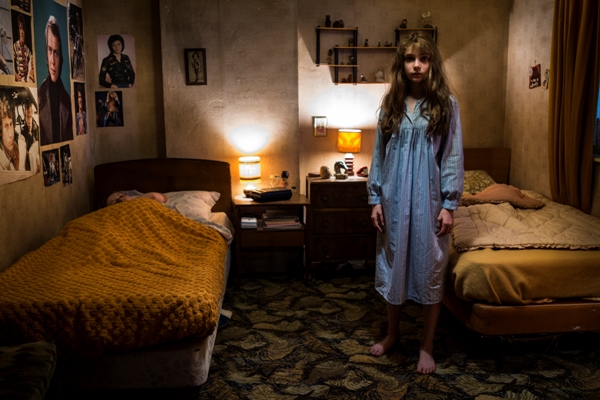 A&E Network adds another British TV program to its Fall 2015/Winter 2016 programming line-up: the supernatural miniseries The Enfield Haunting. (The first is War & Peace.)
This three-part thriller is seriously spooky, not just because of the poltergeists but the fact that it's based on real-life events. (I slept with the light on after watching it.)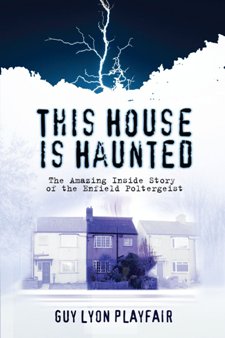 Adapted from the book This House Is Haunted by Guy Lyon Playfair, The Enfield Haunting draws on statements from witnesses, recordings, and extensive documentation of the eerie events that plagued one ordinary London family when they were haunted by an otherworldly entity in the fall of 1977.
To this day, the incident remains the most documented account of poltergeist activity in British history. (It is also the basis of certain horror films, including the upcoming The Conjuring 2.)
Cannes Film Festival Best Actor Award winner Timothy Spall, OBE, (Mr. Turner, Harry Potter) stars as Maurice Grosse, a rookie paranormal researcher who, after a personal tragedy, is drawn to the house on Green Street after learning of the disturbing reports about the family's terrifying experience with poltergeists.
BAFTA Award winner Matthew Macfadyen (Ripper Street, MI-5) plays Guy Lyon Playfair, the experienced and skeptical investigator who joins with Maurice in delving into the supernatural goings-on to save the family from the hauntings. As they conduct their investigation, they must confront their respective demons, especially Maurice, who must make peace with his own ghost before it tears him and his still-grieving wife Betty (BAFTA nominee Juliet Stevenson, CBE, Place of Execution, The Politician's Wife) apart.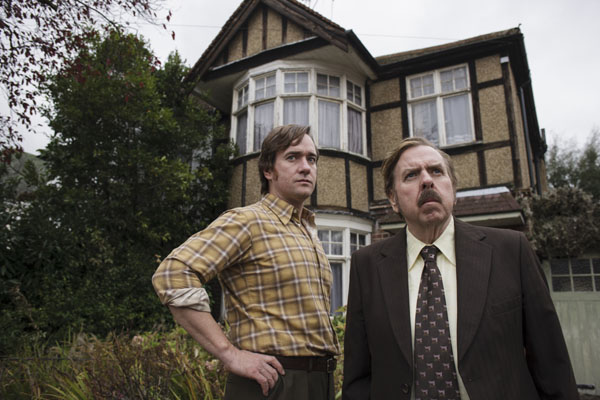 While the entire Hodgson family experiences the malevolent activity, it is the youngest daughter Janet (Eleanor Worthington-Cox, Maleficent) who is affected the most.
The Enfield Haunting costars Rosie Cavaliero (A Young Doctor's Notebook) as Janet's mum Peggy, and Amanda Lawrence (Above Suspicion) as psychic Lindy Craine.
Written by Joshua St. Johnston (Walking on Sunshine, Sweeney Todd), The Enfield Haunting is directed by Kristoffer Nyholm (Endeavour, The Killing), produced by Eleven Films, and executive produced by Adrian Sturges, Jamie Campbell, and Joel Wilson for Eleven Films, and Cameron Roach for Sky.
The Enfield Haunting premieres Friday, 9 October 2015, at 10 PM ET/PT on A&E.
__________________
Add your comments on our Facebook, Google+, and Twitter pages.
Share this post/page.

The Enfield Haunting: A&E to Premiere Supernatural Miniseries in the US