As Snagglepuss would say, "Heavens to Murgatroyd!" Foyle's War is ending. As in no more new seasons, ever.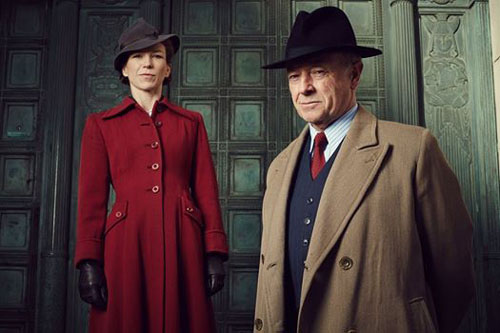 Before Season 8 of Foyle's War
 has even debuted in the US, news has arrived from ITV, Eleventh Hour Films, and Acorn Productions that the award-winning mystery drama is coming to a close.
Said series writer and creator, Anthony Horowitz OBE, "It feels a terrible wrench to say goodbye to characters I've lived with for more than fifteen years. But the truth is that I'm not sure there are any more stories to tell, and anyway it was always my intention to end on a high note and I think this year's episodes are the very best we've done.
"I'm proud of what we've achieved with Foyle's War and I'm very grateful to the audience that has stayed with us for so long. I've had a good war."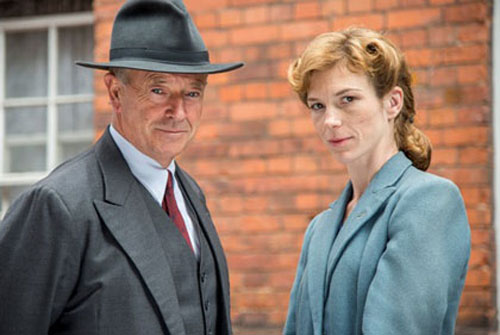 And the show, starring Michael Kitchen and Honeysuckle Weeks, has had a good run, with 28 feature-length episodes that have enthralled audiences on both sides of the pond since the series debuted in 2002.
Audiences in the UK will see the last of MI5 Senior Intelligence Officer Christopher Foyle and his assistant, Samantha Wainwright, when the final episode screens this Sunday.
Viewers in the US will get to see all three episodes — "High Castle," "Trespass," and "Elise" — when the last-ever season of Foyle's War
 premieres on 2 February 2015 exclusively at Acorn TV.
More at: "Foyle's War: Hit Brit Mystery Returns in 2015"
__________________
Add your comments on our Facebook, Google+, and Twitter pages.
Foyle's War: Season 8 of Hit Mystery Drama Is the Last