Foyle's War, the BAFTA Award-nominated drama adored by critics and fans alike, returns to telly with a new season next year. Makes you wish it were 2015 already, doesn't it?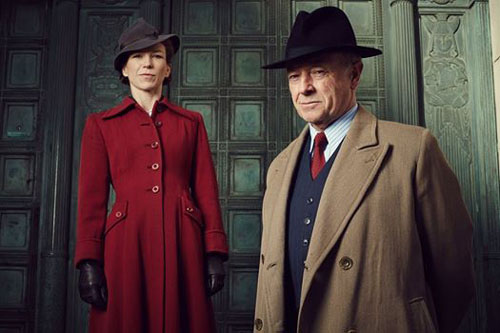 Cold War intrigue continues when BAFTA nominee Michael Kitchen and NTA nominee Honeysuckle Weeks reprise their respective roles as MI-5 Senior Intelligence Officer Christopher Foyle and his assistant Sam Wainwright in the eighth season (ninth series in the UK) of Foyle's War.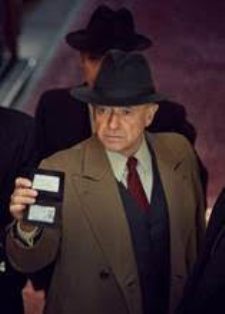 Its three new mysteries — "High Castle," "Trespass," and "Elise" — each inspired by real events, explore the world of the American and German businesses that were accused of fueling Hitler's War Machine, the tangled history of the creation of the state of Israel in British Palestine, and a shocking scandal within the Special Operations Executive.
Two-time Emmy® Award nominee John Mahoney (Frasier) guest stars in the first feature-length episode, and returning cast members include Daniel Weyman as Adam Wainwright, Ellie Haddington as Hilda Pierce, Tim McMullan as Valentine, and Rupert Vansittart as Sir Alec Myerson.
Foyle's War: Season 8 debuts in the US exclusively at Acorn TV in 2015. "High Castle" premieres on Monday, the 2nd of February, followed on successive Mondays by "Trespass" (9th of February) and "Elise" (16th of February).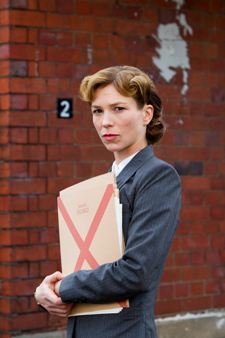 In addition to the series' online debut, Acorn Media is syndicating the new season of Foyle's War to public TV stations across the US for screening starting in May 2015, and releasing the DVD and Blu-ray discs of the new season under the Foyle's War: Set 8 title.
For viewers in the UK, ITV will also broadcast Foyle's War: Series 9 in 2015, although the premiere date has not yet been announced.starting Sunday, 4 January, at 8 PM GMT.
Created and written by renowned novelist, screenwriter, and BAFTA nominee Anthony Horowitz OBE (Agatha Christie's Poirot, Midsomer Murders), Foyle's War
has been hailed as "a gift from the gods" by The New York Times and "A triumph from start to finish" by The Wall Street Journal. The new season is being made for Acorn Productions and ITV by Eleventh Hour Films, and is produced by John Chapman (Cracker), and directed by Stuart Orme (Jack Taylor) and Andy Hay (New Tricks).
__________________
Add your comments on our Facebook, Google+, and Twitter pages.
Foyle's War: Hit Brit Mystery Returns in 2015 [UPDATED]