There are a couple of weeks until Christmas, which means we'll have Brit TV holiday specials to add to our festive cheer this year! Here's a peek at what's coming up…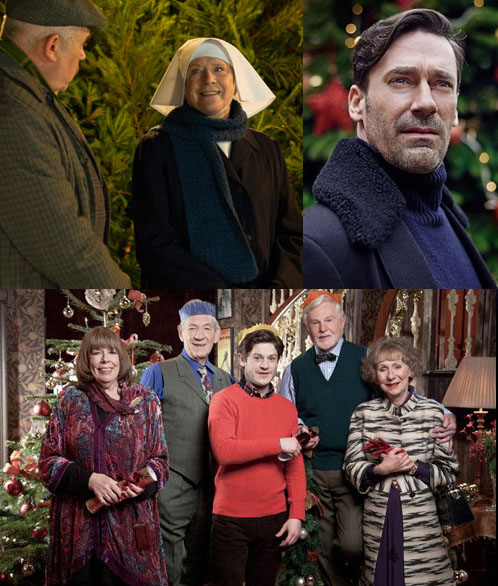 Each special airs on Thursday, 25 December 2014.
Call the Midwife Holiday Special
8 PM ET on PBS
Vicious Holiday Special
9:30 PM ET on PBS
More at "Call the Midwife and Vicious Holiday Specials on PBS"
Black Mirror: White Christmas Special
9:30 PM ET on DirecTV's The Audience Channel
More at "It's a Sci-Fi Christmas with Doctor Who, Black Mirror"
Ho, ho, ho!
__________________
Add your comments on our Facebook, Google+, and Twitter pages.
Watch: Heartwarming, Mind-Bending, Hilarious Trailers for Call the Midwife, Black Mirror, Vicious Christmas Specials