It'll be a holly, jolly, sci-fi holiday when Black Mirror and Doctor Who return to the screen with Christmas specials.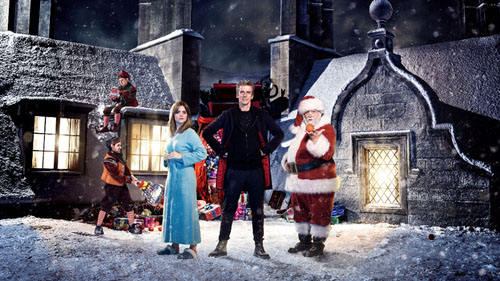 St. Nick moves from the chimney to the telly on 25 December 2014, when Nick Frost (The Worlds End, Shaun of the Dead) guest stars as Santa alongside Peter Capaldi as The Doctor and Jenna Coleman as Clara in the Doctor Who: Season 8
Christmas special.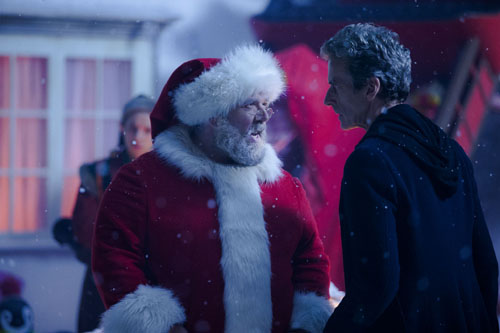 In what is sure to be a frightening, festive, and funny romp written by Emmy® Award winner Steven Moffat (Sherlock, Coupling) and directed by Paul Wilmshurst (Strike Back, Combat Kids), the special finds The Doctor and Clara trapped on an Arctic base at the North Pole, under attack from terrifying creatures. Enter Santa Claus!
Additional guest stars in the holiday special include Michael Troughton (Breathless), son of Second Doctor Patrick Troughton, Natalie Gumede (Coronation Street), Faye Marsay (The White Queen), and Nathan McMullen (Misfits).
The Doctor Who Christmas special will screen in the US on BBC America and in the UK on BBC One.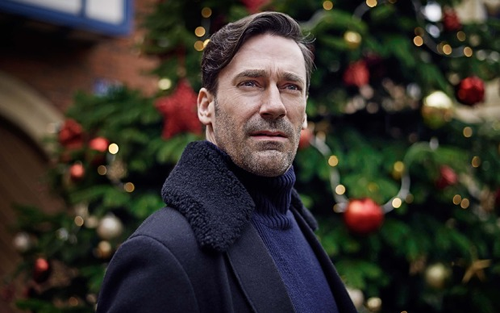 For holiday creeps and chills, Black Mirror,
the International Emmy Award®-winning anthology series from Charlie Brooker (A Touch of Cloth), billed as a "Twilight Zone for the modern age," returns to telly with its first-ever Christmas special.
Black Mirror: White Christmas features three interwoven stories of yuletide techno-paranoia in one chilling and mind-bending feature-length film. Starring Mad Men's Jon Hamm in all three episodes, the special also costars Rafe Spall (Prometheus) and Oona Chaplin (The Hour).
Said Hamm about the special, "Its dark humor and intelligent observation of our society and values hooked me deeply as a viewer and I'm honored that Charlie and the rest of the creative team have asked me to participate in wishing everyone a very Merry Christmas."
Black Mirror: White Christmas will air on 16 December at 9 PM BT on Channel 4 in the UK, and in the US on 25 December at 9:30 PM ET on DirecTV's The Audience Channel.
__________________
Add your comments on our Facebook, Google+, and Twitter pages.
It's a Sci-Fi Christmas with Doctor Who, Black Mirror