American remakes of hit British TV shows happen regularly, despite the fact that the ratings successes, such as The Office and House of Cards, are highly outnumbered by the ratings failures. But they continue, and six more are on the way.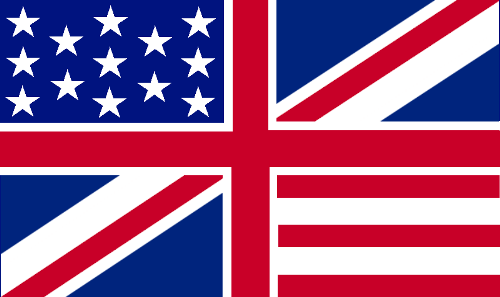 Since no new program is guaranteed to be winner, a US remake of a UK hit, then, is as viable as a show based on an original idea.  So, more power to the network execs that commissioned remakes of the following titles. May they entertain viewers and critics as much as the originals did.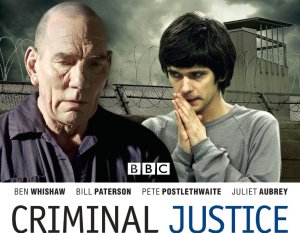 Criminal Justice
This BAFTA-winning drama serial, which consisted of two five-episode stories that each followed one person through the UK justice system, is being adapted into the eight-hour HBO miniseries now titled Crime. The US version regards the case of Nasir Khan (Riz Ahmed, Dead Set), a Pakistani accused of murdering a girl on New York's Upper West Side.
Crime stars John Turturro (Barton Fink), who took over from Robert De Niro (who had replaced the late James Gandolfini), as Jack Stone, the ambulance-chasing attorney who gets in over his head after taking Khan's case. Peter Moffat, creator of Criminal Justice
(and Silk, see below), is one of the executive producers for Crime, and Bill Camp (12 Years a Slave), Glenne Headly (Don Jon), Poorna Jagannathan (House of Cards), Amara Karan (Kidnap and Ransom), Payman Maadi (A Separation), and Michael Kenneth Williams (Boardwalk Empire) costar. The premiere date has not yet been set.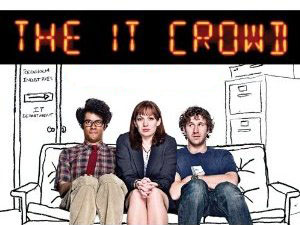 The IT Crowd
NBC is giving its version of this BAFTA, International Emmy® Awards, and British Comedy Awards winner another go, as it recently gave a put pilot commitment (promise to air) to its second remake of The IT Crowd.
(The first, in 2007, never made it to production.)
The Peacock Network had a blockbuster hit with its remake of The Office, so trying to create that success anew with one of The IT Crowd makes sense. The sitcom, about a maladroit tech support team at a large corporation, is relatively easy to transpose from a UK to US setting. (That the original has a stateside fan base, and nerds/geeks have proved to be much-loved sitcom characters for eight seasons and counting on The Big Bang Theory, helps.) Whether the nuanced humor of the British version gets translated well for an American audience, though, remains to be seen.
Series creator and writer Graham Linehan is involved in this remake, but Richard Ayoade, who played the socially-inept tech wiz, Maurice Moss, in both the original and first remake, is not. NBC hasn't announced the re-remake's cast or schedule, so we'll have to wait to find out when it will air and who will play Moss, his work-averse sidekick Roy Trenneman, clueless-about-IT manager Jen Barber, and arrogant boss Douglas Reynholm (first played by Chris O'Dowd, Katherine Parkinson, and Matt Berry).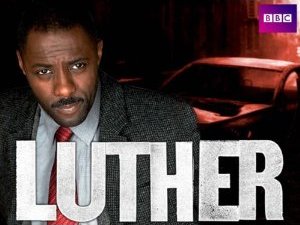 Luther
The Primetime Emmy-nominated Luther
is Luther because of star Idris Elba and the stories penned by series writer and creator Neil Cross. Both are attached to the pilot for Fox's remake (as executive producer and writer, respectively), but Golden Globe winner Elba isn't starring as the titular detective (unlike David Tennant, who reprised his Broadchurch character, albeit renamed, for Fox's Gracepoint, which was not renewed).
Cross created charismatic characters and wrote taut and gripping scripts for the original Luther, so it's reasonable to assume that he will for the remake, too. If production values are high and Fox gives the pilot a coveted time slot, then attracting viewers will come down to the cast and acting. Luther is a character-driven psychological crime drama, so the actors that land the key roles of the flawed, sensitive, obsessive John Luther and the sociopath-cum-confidante Alice Morgan will have to bring a similar appeal, intensity, and chemistry as Elba and Ruth Wilson did, for the remake to match the original's success.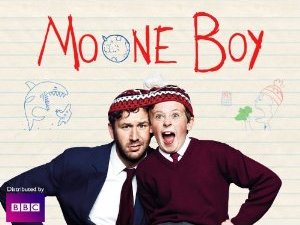 Moone Boy
The International Emmy-winning comedy Moone Boy
is so brilliant, and has been so well-received by critics and viewers, that it's understandable why ABC gave a put pilot to a remake of one of my favorite shows of 2013 and 2014.
It's just that the semi-autobiographical comedy, based in part on series creator Chris O'Dowd's childhood in Ireland, is so, well, Irish. But the Irish diaspora in the US is a fairly large one, so it will be interesting to see how O'Dowd, who is serving as writer and producer for (but apparently not costarring in) the remake, is going to translate young Martin Moone's comic misadventures in Boyle, County Roscommon, Ireland, to a stateside setting.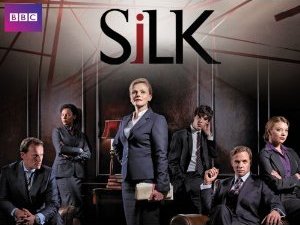 Silk
The legal drama, Silk,
which won a Writers' Guild award for series creator Peter Moffat, aired on PBS in 2013, and its remake is headed to ABC. Moffat is executive directing and Marty Scott (Drop Dead Diva) is writing the US version.
The British version starred Maxine Peake as Martha Costello and Rupert Penry-Jones as Clive Reader, lead barristers at Shoe Lane chambers who aspire to "take silk," or achieve the rank of Queen's Counsel (QC). The American version, which has not been cast as of this writing, will follow a reinvented Costello working at the elite law firm of Crown & Royce.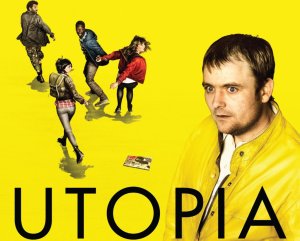 Utopia
As far as I know, the 2014 International Emmy Award winner for Best Drama Series hasn't screened in the US, so if you have the chance to watch Utopia
 before the HBO remake debuts, do, because it's awesome.
The thriller followed a small group of fans of the "The Utopia Experiments" graphic novel who become targets of an organization known as The Network. Conspiracy theories and actual ones abound as the latter pursues the former after the fanboys and fangirl get their hands on the author's manuscript for the sequel. Neil Maskell (The Great Train Robbery) was freaky as the psycho killer Arby, and Fiona O'Shaughnessy (Agatha Christie's Poirot) was also disturbing as Jessica Hyde, The Network's main target.
Production on the Utopia remake begins in 2015, with David Fincher (House of Cards) directing and Gillian Flynn (Gone Girl) scripting every episode of the first season.
Stay tuned for more news about Brit TV remakes.
__________________
Add your comments on our Facebook, Google+, and Twitter pages.
Six More US Remakes of Brit TV Hits in the Works