BBC America has announced that Luther will return to telly in 2015, just a week after Fox revealed it had commissioned a remake of the hit crime miniseries. (Not that there's anything wrong with remakes, but "ain't nothing like the real thing, baby.")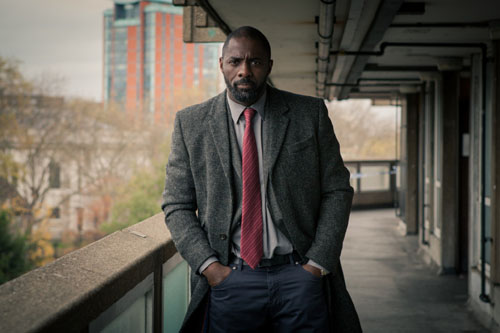 Only news of this sort can make me go all Matthew McConaughey, as in "Well, alright, alright, alright." But seriously, until the BBCA announcement, there's been a big question mark around whether the hugely-popular Luther
would return to television since Series 3 completed its run two years ago.
So now we know. Golden Globe®-winning and Emmy-nominated Idris Elba will be back as DCI John Luther in 2015. Awesome.
Neil Cross, the award-winning and Emmy-nominated writer and creator of Luther, said this about the much-anticipated return of the show: "Ever since we said goodbye to John Luther on Southwark Bridge, there's hardly been a minute when I didn't wonder what happened next. So I decided to find out. We're putting the band back together; Luther is coming back where he belongs. Back to the BBC. Back to London. And back to work."
Filming will begin in March 2015 in and around London, and the two hour-long episodes billed as an event special will premiere later in the year on BBC America.
Luther is made by BBC Drama Production, co-produced with BBC America, and executive produced by Elizabeth Kilgarriff for BBC Drama Production, England.
__________________
Add your comments on our Facebook, Google+, and Twitter pages.
Luther: Idris Elba Returning to Hit Crime Drama in 2015