Inspector Lewis. New season on PBS' MASTERPIECE: Mystery! Lewis and Hathaway working together (again!) to solve three new cases in Oxford. Need I say more?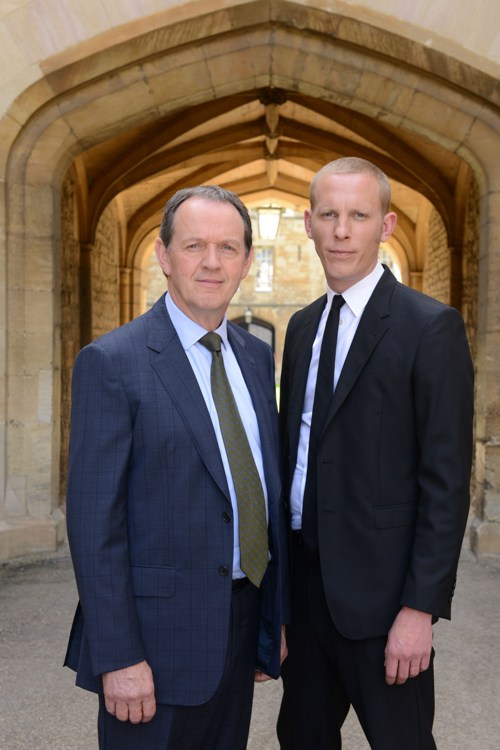 Oxford, England: the "City of Dreaming Spires," home to the first half of academia's Oxbridge, and birth city of the much-maligned Oxford comma. A hotbed of (fictional) crime, too, to which two of our favorite Brit TV detectives return to work to figure out whodunit.
Although Kevin Whately and Laurence Fox weren't intending to reprise their respective roles as Robbie Lewis and James Hathaway for anything other than a one-off special here and there following the last season
of the international hit mystery drama, Inspector Lewis,
here we are, soon to see them again in a full-fledged series.
When the seventh season (eighth, if you're in the UK) debuts, it has been a year since they solved their last case together. Lewis is still adjusting to life as a pensioner with forensic pathologist Dr. Laura Hobson (Clare Holman), while Hathway, recently returned from a sabbatical abroad with a renewed commitment to his career, is acclimating to his promotion to Detective Inspector and being boss to his new partner, DS Lizzie Maddox (Angela Griffin, Coronation Street).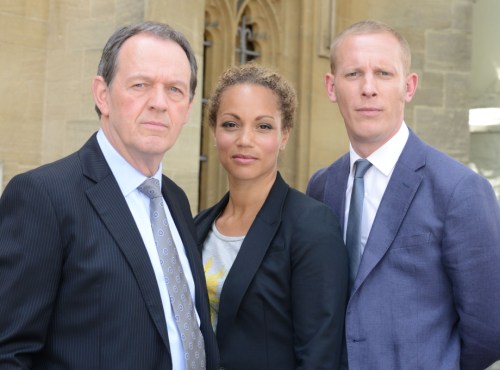 The former detective duo becomes a trio when the worlds of neurosurgery, blood sports, and animal rights collide and result in murder in "Entry Wounds," the first of the three new episodes. The complicated case is Hathaway's first as a DI, and one for which Chief Superintendent Jean Innocent (Rebecca Front) asks Lewis for help.
But the investigation isn't the only thing that is trying. Maddox is having a dickens of a time working with Hathaway, Hathaway is feeling a bit put off with Lewis on the case, and Lewis is trying to make nice with Hobson after she goes ape from finding out that he's back at work.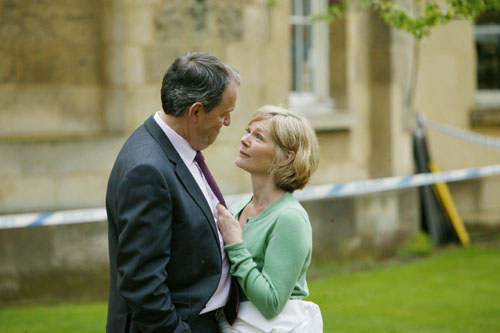 Things between them settle down in "The Lions of Nemea," but crime does not. An American Classics student is brutally murdered, and the young professor who'd recently broken off an affair with her is the prime suspect. As secrets and murky motives come to light during the investigation, the detective skills of Lewis, Hathaway, and Maddox are sorely tested.
And in "Beyond Good and Evil," it's déjà vu for Lewis when, thirteen years after his first successful arrest as a DI, the case is reopened for appeal after the forensics are called into question and new murders are committed with the original weapon. The question of whether or not he arrested an innocent man plagues Lewis, and his reputation is now in jeopardy. So are other potential victims, and Hathaway and Maddox must catch the killer, and quickly, before more people are slain.
The seventh season of MASTERPIECE: Mystery! Inspector Lewis
premieres on PBS on Sunday, 5 October 2014, with "Entry Wounds," followed by "The Lions of Nemea" on 12 October and "Beyond Good and Evil" on 19 October. All three feature-length episodes will air from 9:00-10:30 PM ET. Check your local listings.
(ITV has not yet released air dates for Lewis: Series 8, so viewers in the UK, stay tuned.)
__________________
Add your comments on our Facebook, Google+, and Twitter pages.
Inspector Lewis: Season 7: PBS Sets Premiere Dates