There are several new (to the US) and exclusive British TV programs that have been added to the Hulu Plus catalogue, and all of them are streaming now.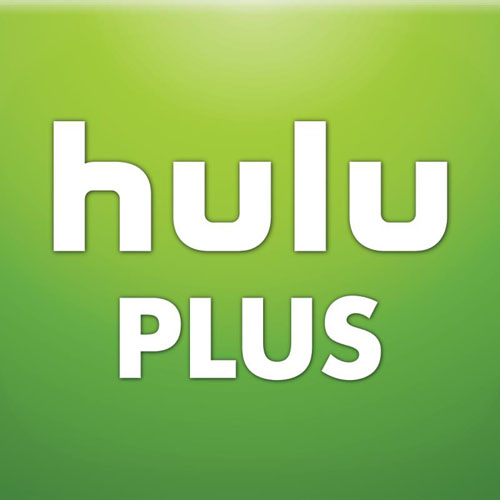 Hulu has been offering British TV fare pretty much from the get-go, and since its acquisition of thousands of episodes from BBC Worldwide last year, the streaming service has been steadily adding more shows out of the UK, many of them available to viewers only through its SVOD service, Hulu Plus. The latest of these include…

Ambassadors — David Mitchell and Robert Webb are back. The duo, perhaps better known to US viewers from their sitcom Peep Show and sketch comedy series That Mitchell and Webb Look, stars in Ambassadors, a dramedy about the lives of British Ambassador Keith Davis (Mitchell), Deputy Head of Mission Neil Tilly (Webb), and others who work at the embassy in the fictional Central Asian nation of Tazbekistan.
The three-part miniseries costars Keeley Hawes (Line of Duty) as Davis' physician wife, Hawes' real-life husband Matthew Macfadyen (Ripper Street) as the Foreign Office official known only as the POD (Prince of Darkness), and Debbie Chazen (Coronation Street) as Ludmilla, the embassy housekeeper, amongst others. Guest stars include Tom Hollander (Rev.) as Prince Mark, a minor British royal with a major ego, and Julian Lewis Jones (Life of Crime, see below) as his valet-cum-security guard Mike Treasure.

Blackpool — Viva Las Vegas meets Broadchurch in this six-part musical-comedy crime drama about a murder and its effects on the seaside town's residents. Boasting a who's who of British TV actors in its cast, Blackpool stars David Morrissey (The Field of Blood) as Ripley Holden, the prime suspect and owner of the new arcade where the murder victim was found, and David Tennant (The Escape Artist) as detective DI Peter Carlisle.
Blackpool is a fabulous and fun whodunit, and costars Sarah Parish (Breathless) as Ripley's wife Natalie, Georgia Taylor (Law & Order: UK) as daughter Shyanne, and Thomas Morrison (Monroe) as son Danny, as well as Kevin Doyle (Downton Abbey), Steve Pemberton (Happy Valley), and David Bradley (Broadchurch).

Bluestone 42 — There is nothing funny about war, but the camaraderie and laughs amidst frightful situations experienced by a British bomb disposal unit in Adghanistan are the stuff that has made this ensemble cast series (think M*A*S*H with British humor) such a hit on BBC Three. (The third series goes into production this fall.)
Leading the cast are Oliver Chris (Breathless) as Captain Nick Medhurst and Kelly Adams (Hustle) as "Padre" Mary Greenstock, with costars Tony Gardner (Last Tango in Halifax), Stephen Wight (The Paradise), and Gary Carr (Death in Paradise). Nordic noir fans will get a kick out of seeing Danish actress Birgitte Hjort Sørensen (Borgen), who guest stars in one episode as a kidnapped aid worker rescued by the Bluestone 42 team.
The first eight (Series 1) of Bluestone 42's fourteen episodes to date are currently available at Hulu Plus.

Leaving — In a reversal of the typical May-December romance, Leaving is a character-driven study of the complexities and complications of a love affair between two people who are nearly a generation apart in age, starring Helen McCrory (Peaky Bliners) as the 44-year-old Julie and Callum Turner (The Town) as the twenty-five-year-old Aaron.
The compelling three-parter costars Sean Gallagher (Coronation Street), Celyn Jones (Above Suspicion), Sandra Huggett (In the Flesh), Deborah Findlay (Cranford), Gregg Chillin (Inside Men), Linzey Cocker (Waterloo Road), and Nick Dunning (The Tudors).

Life of Crime — This detective drama follows policewoman Denise Woods (Hayley Atwell, The Pillars of the Earth) and her obsession with the murder of a teenaged girl during three years (1985, 1997, and 2013) of her decades-long career with the Met.
With a nod to Nordic noir crime dramas, the dark and gripping Life of Crime also weaves in elements that highlight police prejudices and larger social issues. The three-part miniseries costars Richard Coyle (Crossbones), Julian Lewis Jones (Stella), Amanda Drew (Southcliffe), Con O'Neill (Criminal Justice), and Ruth McCabe (Single Handed).
(Sorry, no trailer for Life of Crime is available at this time.)
__________________
Add your comments on our Facebook, Google+, and Twitter pages.
Blackpool, Bluestone 42, and More New Brit TV Additions Exclusively on Hulu Plus