G'day, Aussie TV fans. It is a good day, because the long-running Australian serial, Neighbours, has moved back to the US from the land down under.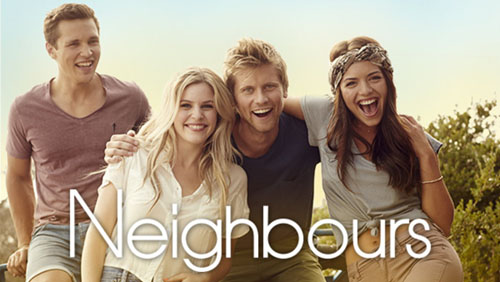 There's no opera quite like a soap opera, and the award-winning Neighbours has once again found a stateside home after having been broadcast on and off in local markets and the Oxygen cable channel. Starting today, Hulu is exclusively screening the serial on both its free and subscription Hulu Plus services.
Neighbours follows the day-to-day lives of the residents of the cul-de-sac Ramsay Street and their friends and families throughout the fictional Melbourne suburb of Erinsborough. Like other popular serials, its storylines revolve around everything from family feuds, reunions, and relocations to marriages, separations, and deaths.
Since Neighbours began airing in 1985, cast members have included actors who went on to become big-name stars, including Guy Pearce (Jack Irish) and Kylie Minogue (Doctor Who), and guest appearances have been made by British celebrities such as Matt Lucas (Alice in Wonderland) and David Walliams (Little Britain).
Hulu has launched Neighbours with the 2 June 2014 episode and currently has 11 episodes available for streaming. New 22-minute episodes will be added each weekday, four weeks after they transmit on Australian television.
(Viewers in the UK can catch Neighbours on Channel 5.)
Also check out: The Rise of TV from Down Under
Neighbours: From the Beginning: Volume 1
Neighbours: From the Beginning: Volume 2
Neighbours: From the Beginning: Volume 3
__________________
Neighbours: Australian Serial Returns to the US