Judging by Brendan Coyle's Twitter feed, there's never a dull moment for the English-born Irish actor who plays everyone's favorite valet, Downton Abbey's Mr. Bates. So it comes as no surprise that he will be costarring in a new drama for French TV.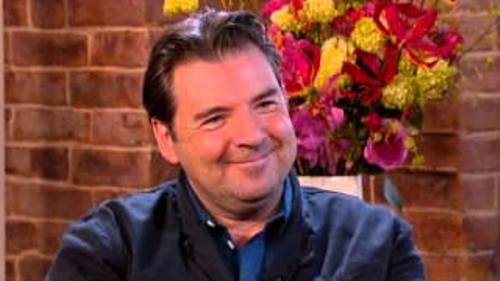 French premium channel Canal+ announced that Brendan Coyle will costar with French actors Marc-André Grondin (The First Day of the Rest of Your Life) and Denis Ménochet (Inglourious Basterds) and fellow British actor Miranda Raison (MI-5) in Spotless.
The "dark, funny, sexy and dangerous" crime drama follows French immigrant brothers Jean and Martin Roques as they navigate their way through the gangsters, corruption, drugs and death in the world of organized crime in London.
The series was created by Ed McCardie (Shameless) and Corinne Marrinan (CSI: Crime Scene Investigation). Principal photography on the first season's ten hour-long episodes begins 2 July 2014 in London.
In other Brendan Coyle news, Eclipse Pictures (Ireland) announced that the award-winning biopic Noble will premiere in Irish cinemas on 19 September 2014.
The true story of Dublin-born charity campaigner Christina Noble stars Coyle's Paths to Freedom costar Deirdre O'Kane and features Coyle as businessman Gerry Shaw.
So that's a new film and drama series for Brendan Coyle fans to look forward to, not to mention Series 5 of Downton Abbey, which is slated to screen this Fall in the UK on ITV and January 2015 in the US on PBS.
The earliest of these is still months away, so stateside fans can get their Coyle on by revisiting a few of his shows.
* Note that the programs on Hulu are currently gratis, but could change to the Hulu Plus subscription service without notice.
—————————
Brit TV News Bits: Brendan Coyle Edition