The Queen visited the Iron Throne of Westeros today. No, not Cersei Lannister. The real queen, Queen Elizabeth II.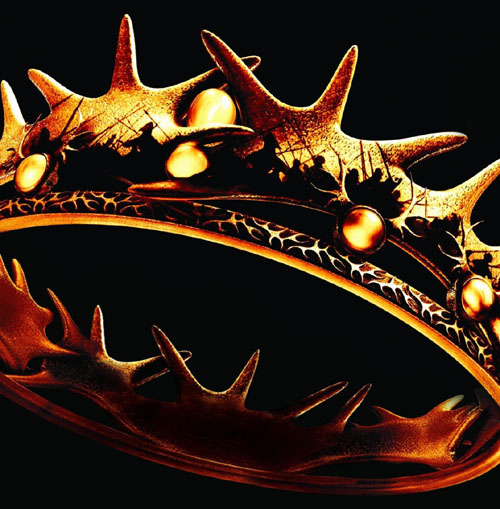 This morning Queen Elizabeth II and Prince Philip, Duke of Edinburgh, visited Titanic Studios in Belfast, Ireland, home of the set for the Iron Throne in Game of Thrones.
The question everyone had to be wondering was "Will she take a seat on the Iron Throne?"
(Spoilers. You'll have to watch the video for youself to find out.)
After viewing some of the props from the most-pirated program on the planet, the Queen and Prince Philip walked over to the building that houses the set.
On hand to meet and greet Her Majesty were showrunners and creators David Benioff and D. B. Weiss, as well as several cast members, including Kit Harrington, Rose Leslie, Sophie Turner, and Maisie Williams.
Sky News was on hand to film the visit, which was live-streamed in the UK. The video below covers Her Majesty's arrival through departure, so for the Iron Throne part, skip ahead to the 35:10 mark.
Now that the Queen has seen up close and personal the object of desire of those who would sit on the Iron Throne (and received a miniature version of it as a gift), will the Seven Kingdoms become a part of the Commonwealth?
—————————
The Queen Visits Game of Thrones Studio