Well, Brit TV land has been chockablock with good and bad news, along with updates that we're not sure what to make of yet. So without any further ado, let's get to it.

Mr. Selfridge
Production began in London this week on the third series of the hit period drama Mr. Selfridge,
with award-winning Zoë Wanamaker (My Family, Agatha Christie's Poirot) joining the cast headed by Emmy® and Golden Globe winner Jeremy Piven (Entourage, Ellen) as department store magnate Harry Selfridge. Wanamaker portrays the trouble-making Russian Princess, Marie de Bolotoff, whose son Serge, played by new cast member Leon Ockenden (Waterloo Road), marries Harry's eldest daughter, Rosalie, who is now played by Kara Tointon (EastEnders).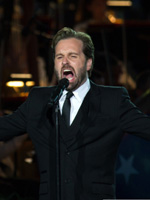 In other cast news: Kara's real-life sister, Hannah Tointon (The Hour), takes over the role of Rosalie's rebellious sister, Violette; Sacha Parkinson (Coronation Street) plays Kitty Hawkins' ambitious younger sister; and Kelly Adams (Hustle) portrays Harry's new love interest, Nancy Webb.
The ten-episode Series 3 picks up in 1919 after the end of The Great War. ITV has not announced the premiere date yet, so stay tuned.
Viewers in the US can tune into Part 5 of Series 2
this Sunday, 27 April, at 9 PM ET on PBS, during which guest star Alfie Boe will be live tweeting during the PBS Masterpiece Twitter Event. Use #SelfridgePBS to join in on the fun. And to catch up on previous S2 episodes, visit the PBS video portal.
—————————
Sherlock
When Sherlock
costar Martin Freeman popped by celebrity talk show Alan Carr: Chatty Man, he dropped a bit of a bomb. Sherlockians might not have a fourth series of the hit whodunit to look forward to, but a one-off special instead. (Say it isn't so!) Here's what he shared:
"There is an idea for this one-off special that's such a good idea, Alan. As I was listening to it I thought we've just got to do this. And I don't know when we are going to be able to do it unfortunately."
Not that this would be an entirely bad thing. A one-off special of Sherlock would certainly be better than no new Sherlock at all, but still. Yet it's understandable, given everyone's jam-packed schedules. Freeman is currently starring in the new quirky drama Fargo, now screening on FX in the US and Channel 4 in the UK; Benedict Cumberbatch will portray Richard III in the Neal Street Productions (the folks behind the incredible The Hollow Crown) adaptation of the Shakespeare play for BBC 2; and Steven Moffat and Mark Gatiss are working on the new series of Doctor Who, which is set to screen this Fall.
So, the game will be on, but maybe just in one installment instead of four.
Source: Metro
—————————
The Bletchley Circle
Another hit drama has bitten the dust. This time it's The Bletchley Circle,
which, despite garnering nearly 5 million weekly viewers in the UK, was axed by ITV. Fans of the mystery drama about former World War II code-breakers are not happy about the cancellation, and have taken to social media to get the show back for a third series. Whether the effort results in Amazon or another company bringing the show back for a third series, as happened with Ripper Street, remains to be seen.
In the meantime, US viewers can catch a new Bletchley story in the third of four new episodes this Sunday at 10 PM ET on PBS.
—————————
Derek
Derek
creator and writer Ricky Gervais has shared that he's considering doing a third series of his hit mockumentary comedy-drama. If he does, it would be a first, since he pulled the plug on his other two shows, The Office and Extras, after just two series (excluding specials). According to Gervais:
"It's the first time I've ever considered a third series of anything, but I'll start writing it first and see if it's best as a series, a mini-series or a special."
The second series just began screening this past Wednesday on Channel 4 in the UK, and it hasn't even arrived on this side of the pond yet, but fans already want a third. Until Gervais announces whether it's a yeah or a nay for Series 3, #BeLikeDerek because #KindnessIsMagic.
Source: Metro
—————————
New Productions Based on "Classic 20th Century Literature"
The BBC has commissioned new adaptations of four iconic 20th-century works: Lady Chatterley's Lover, Cider With Rosie, The Go-Between, and An Inspector Calls. (I don't know about you, but I've only read two of the four, so I have some catching up to do before these shows screen.)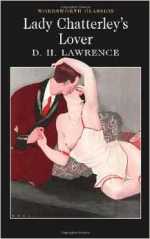 Jed Mercurio, creator and writer of the brilliant police corruption crime drama Line of Duty, is adapting DH Lawrence's novel, Lady Chatterley's Lover,
the classic tale of passion that transcends class boundaries as told through the story of the upper-class lady's affair with her working-class gamekeeper. This will be the second adaptation of the work for BBC television; the first was Lady Chatterley,
a miniseries starring Joely Richardson as Lady Constance Chatterley and Sean Bean as her "bit of rough" lover, Oliver Mellors.
Ben Vanstone (Merlin, EastEnders) is adapting Cider with Rosie,
the bestselling novel by Laurie Lee that chronicles's the author's childhood in a post-World War One Cotswold village in the Gloucestershire countryside. Previous television adaptations include those by the BBC
and ITV.
Adrian Hodges, whose long list of writing credits includes The Musketeers, Primeval, Survivors, and My Week with Marilyn, is adapting The Go-Between,
LP Hartley's novel about lost innocence from the viewpoint of Leo Colston, an elderly man who pieces together memories of his childhood after finding his diary, written when he was 13 years old in 1900.
And the award-winning Aisling Walsh (Room at the Top, Song for a Raggy Boy) is directing the classic An Inspector Calls,
penned by English playwright JB Priestley. This work of "drawing room" theatre is a detective thriller that underscores societal and class values in 1912 England.
Hopefully a US programmer (PBS?) will pick up each of these 90-minute programs for screening on this side of the pond.
—————————
Brit TV News Bits: Selfridge, Sherlock, Bletchley, Derek, and More