Paramount+ announced today the premiere date for Louis Tomlinson: All of Those Voices, about hit-making English music artist Louis Tomlinson. Check out the trailer.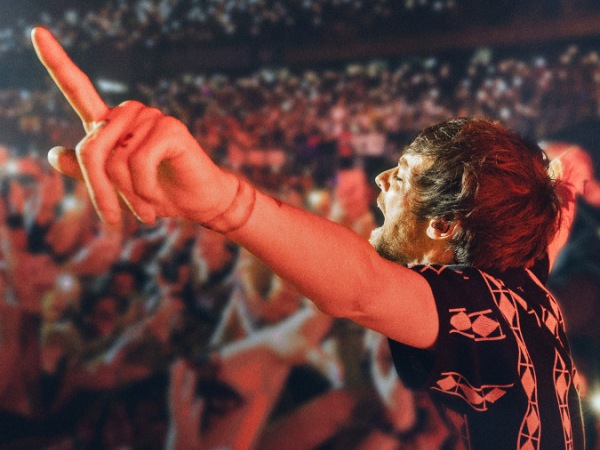 The feature-length documentary Louis Tomlinson: All of Those Voices takes a refreshingly raw and real look at Louis Tomlinson's musical journey and gives audiences an intimate and unvarnished view of his life and career.
Through never-before-seen home videos, including unseen footage from Tomlinson's time in One Direction and behind-the-scenes access to his sold out 2022 World Tour, the film offers a unique perspective on what it's like to be a musician in today's fast-paced world.
Said Tomlinson:
"I'm really excited to announce that ALL OF THOSE VOICES will be available to stream on Paramount+. This film means everything to me, and I'm looking forward to having it out there in the world!"
From the highs of superstardom, to the lows of personal tragedy, Tomlinson's story is one of resilience and determination. The film explores his journey from a member of One Direction to a solo artist, capturing the challenges and triumphs that defined his path. Since the acclaimed release of his debut album Walls, and documenting the creation of his chart-topping 2022 album Faith In The Future, the film shows a side of Tomlinson that fans never have seen before, as he grapples with the pressures of fame and the weight of his own voice.
Louis Tomlinson: All of Those Voices premieres in the US and Canada on Tuesday, October 4, followed by the UK, Australia, Latin America, Brazil, Italy, France, Germany, Switzerland, Austria, and South Korea on Wednesday, October 5, exclusively on Paramount+.
Directed by Charlie Lightening (Liam Gallagher: As It Was), the film is produced by Lightening Films, Seven 7 Management and Tomlinson's 78 Productions.

__________________
As an affiliate of Amazon and other cos, affiliate links on this blog allow us to earn income from qualifying actions (at no extra cost to you).

Paramount+ Sets Premiere Date for "Louis Tomlinson: All of Those Voices" Documentary