BritBox announced today its acquisition of two highly-acclaimed titles: true-crime drama The Sixth Commandment and political drama This England.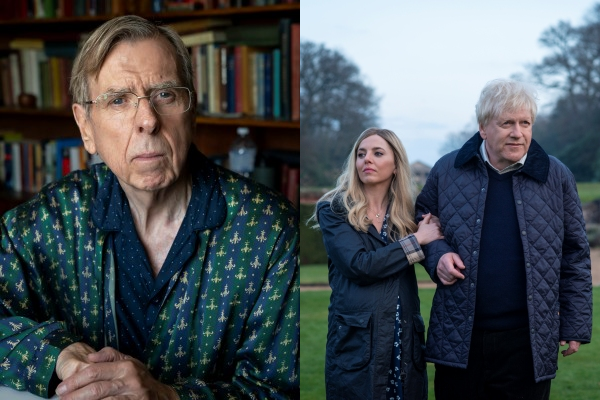 Folks on the other side of the pond have recently been raving about The Sixth Commandment, and also gave two thumbs up to This England when it debuted in the UK nearly a year ago. Both limited series — one based on a confounding criminal case from recent British history, the other focusing on the UK Prime Minister's tumultuous first few months in office — feature star-studded talent, including multi-BAFTA Award nominee Timothy Spall (Mr. Turner, The Heist At Hatton Garden) and BAFTA® and Academy Award® winner Kenneth Branagh (Belfast, Wallander). Each drama will premiere in the US this fall.
The Sixth Commandment
The four-part true-crime drama The Sixth Commandment tells the story of an inspirational teacher, Peter Farquhar (Timothy Spall), and a charismatic young student, Ben Field (Éanna Hardwicke, Normal People), who meet and bond over their love of books and involvement with the Church of England. However, their friendship soon takes a deadly turn that comes to light after Ben turns his attention to Peter's deeply religious neighbor, Ann Moore-Martin (Anne Reid, Last Tango in Halifax). The result is a series of stunning revelations, culminating in a high-profile trial.
The cast includes Annabel Scholey (The Split), Sheila Hancock (Unforgotten), Ben Bailey Smith (Andor), Conor MacNeill (Industry), Adrian Rawlins (Slow Horses), and Amanda Root (Silent Witness), amongst others.
Written by Sarah Phelps (A Very British Scandal) and directed by Saul Dibb (The Salisbury Poisonings), the series is inspired by the critically acclaimed and BAFTA-nominated documentary Catching A Killer: A Diary From the Grave. It was made in full cooperation with Peter Farquhar and Ann Moore-Martin's families.
The Sixth Commandment premieres in the US on Wednesday, October 4, exclusively on BritBox.
This England
Based on Boris Johnson's tumultuous first months as UK Prime Minister, six-parter This England traces the impact on the country of the first wave of the Coronavirus pandemic. It takes viewers inside the halls of power, as Johnson (Kenneth Branagh) grapples with Covid-19, Brexit, and a controversial personal and political life. The events in government are interwoven with stories from around the country — from the experts and scientists racing against time to understand the virus, to the doctors, nurses and care-home workers on the frontline working tirelessly and heroically to contain and overcome it, to ordinary people whose lives were thrown into turmoil.
Co-written and directed by BAFTA Award winner Michael Winterbottom (24 Hour Party People) and from award-winning executive producer Richard Brown (True Detective), the series costars Ophelia Lovibond (Minx) as Carrie Symonds, Simon Paisley Day (Star Wars: Episode IX – The Rise of Skywalker) as Dominic Cummings, Andrew Buchan (The Crown) as Matt Hancock, and Shri Patel (Pennyworth) as Rishi Sunak, amongst others.
This England will premieres in the US in November (date tba), exclusively on BritBox.
Said Reemah Sakaan, CEO BritBox International:
"We are proud to acquire The Sixth Commandment and This England for our line-up of unmissable television, including many other acclaimed BritBox Original acquisitions and co-productions, as the hallmark of quality of British television continues to resonate on a global scale. Kenneth Branagh, Timothy Spall and Anne Reid all deliver incredibly powerful performances at the heart of these two gripping dramas, and combined with their world class production pedigree, make both of these series a must-see for quality-seeking fans."
The Sixth Commandment is a Wild Mercury and True Vision production for the BBC, and is produced by Frances du Pille (The Outlaws). It is executive produced by Derek Wax, Sarah Phelps and Saul Dibb for Wild Mercury Productions, Brian Woods for True Vision Productions, and Lucy Richer for the BBC. The series is distributed internationally by Banijay Rights and licensed by BritBox International. This England is produced by Emmy® Award-winning producer Josh Hyams (I Am…), Anthony Wilcox (On the Road) and Melissa Parmenter (The Road to Guantanamo), and licensed by BritBox International. Fremantle handles global sales of the series. A Sky Original drama, the series was commissioned for Sky by Zai Bennett, Sky UK's Managing Director of Content, and Gabriel Silver, formerly Senior Commissioning Editor for Sky Studios.
__________________
As an affiliate of Amazon and other cos, affiliate links on this blog allow us to earn income from qualifying actions (at no extra cost to you).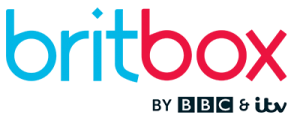 BritBox Acquires Acclaimed Dramas "The Sixth Commandment" & "This England"