Prime Video announced today the line-up for the Irish version of its hit "LOL: Last One Laughing" comedy competition format.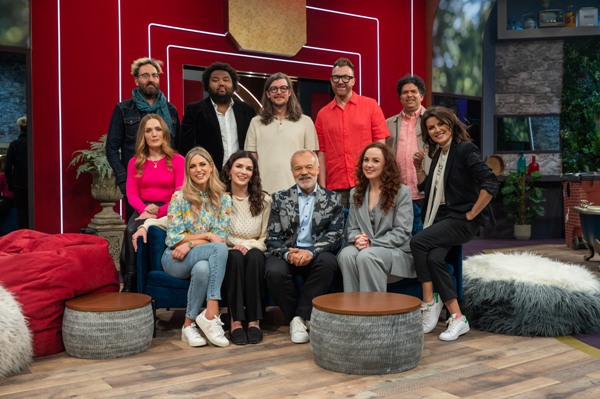 LOL: Last One Laughing Ireland, the first Irish Prime Original series, will feature ten Irish comedy stars, including Aisling Bea (This Way Up), Amy Huberman (Finding Joy), Catherine Bohart (The Stand Up Sketch Show), David McSavage (The Savage Eye), Deirdre O'Kane (Moone Boy), Emma Doran (Bridget & Eamon), Jason Byrne (Father Figure), Martin Angolo (Róise & Frank), Paul Tylak (Bad Sisters), and Tony Cantwell (Finding Joy).
The inimitable, award-winning Graham Norton has hosting duties on the series, for which he will use his trademark wit while overseeing the ten comedic stars. These funny folks are brought together to make each other laugh by using every comedic tool in their arsenals — but without cracking a smile themselves. There's an added bonus of celebrity cameos, whose performances will have viewers, but hopefully not their fellow stars, laughing out loud. As the clock ticks down and the tension rises, whoever can outlast their competitors will be crowned the first winner of LOL: Last One Laughing Ireland and win a grand prize of €50,000 for their charity of choice.
This Irish series is the latest in the fan-favorite LOL: Last One Laughing format, of which the local productions in Italy, France, and Germany have become the most watched title of all time on Prime Video in those countries. There are also versions in Mexico, Australia (hosted by Rebel Wilson), India (in Hindi and Tamil), Spain, Canada (in English, hosted by Jay Baruchel, and French), The Netherlands, Argentina, Brazil, Poland, and Sweden. Prime Video recently announced LOL: Last One Laughing South Africa, its first South African Original, which will be hosted by Trevor Noah.
The format is adapted from the successful Prime Video series in Japan, Documental, created by and starring Hitoshi Matsumoto and owned by Yoshimoto Kogyo, where Matsumoto leads ten comedians in an anything goes "battle of laughter behind closed doors."
LOL: Last One Laughing Ireland will launch globally exclusively on Prime Video in 2024. Stay tuned for updates.
__________________
As an affiliate of Amazon and other cos, affiliate links on this blog allow us to earn income from qualifying actions (at no extra cost to you).

LOL: Last One Laughing Ireland: Line-Up Announced for Comedy Competition Series