Sundance Now has announced the premiere date for Clean Sweep, its Original Irish crime thriller starring Charlene McKenna.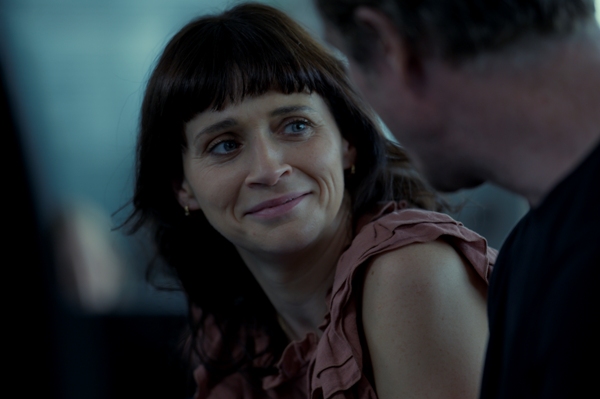 Inspired by true events, crime thriller Clean Sweep is told from the point-of-view of the killer — a self-sacrificing mother and wife played by Charlene McKenna (Bloodlands, Vienna Blood, Peaky Blinders).
Shelly Mohan (McKenna) is super mom. Her secret power? Multitasking. She juggles the complex lives and schedules of three kids, ages 10, 11 and 15, and her days are filled with cooking and cleaning, shopping and chauffeuring. Yet she still manages to have a home-cooked meal on the table by the time her husband, Jason (Barry Ward, Anne Boleyn, Des), a Galway Garda detective, arrives home every night. It's chaotic and hectic and mostly thankless, but it is a life Shelly is happy with. But when a dark secret emerges from her past, she makes a fatal choice to prevent the truth from surfacing.
Clean Sweep, a Sundance Now Original Series, premieres in the US with two episodes on Thursday, June 22, exclusively on Sundance Now and the AMC+ streaming bundle. New episodes of the six-episode first season will drop weekly on Thursdays on both platforms.
Additional cast members include Cathy Belton (Hidden Assets), Kaitlyn Rose Downey (The Princess), Adam Fergus (Harry Wild), Trevor Kaneswaren (Line of Duty), Rhys Mannion (It Is In Us All), Aidan McCann (Bad Sisters), and Jeanne Nicole Ní Áinle (SisterS).
Created by Gary Tieche (Preacher), the series is written by Tieche (Episodes 1-2, 4-6) and Fran Harris (Blue Lights) (Episode 3), and directed by Ronan Burke (Harry Wild) (Episodes 1-3) and Yves Christian Fournier (L'homme qui aimait trop) (Episodes 4-6).
The executive producers are Jin Ishimoto, Patty Lenahan Ishimoto, Harvey Myman, Larry Bass, Mary Callery, Aaron Farrell, Graham Ludlow, Jean-Philippe Normandeau, Shari Segal, Gary Tieche, and Charlene McKenna. Dermot Horan and David Crean are the executive producers for RTÉ; Andrew Byrne for Fís Éireann / Screen Ireland; Yi Qiao and Robert Franke for ZDF Studios; and Shannon Cooper for Sundance Now. The series is produced by ShinAwiL and Incendo, and ZDF Studios will distribute the series internationally.
__________________
As an affiliate of Amazon and other cos, affiliate links on this blog allow us to earn income from qualifying actions (at no extra cost to you).
Clean Sweep: Sundance Now Sets Premiere Date for Irish Crime Thriller Series