Netflix announced today that Black Mirror, Charlie Brooker's dark, satirical anthology series, will return to the streamer with Season 6 next month. Check out the teaser.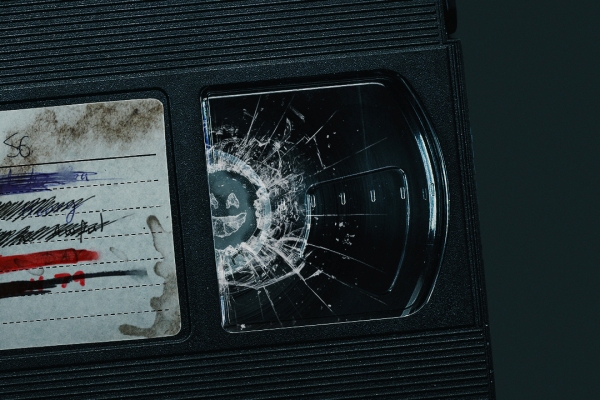 Finally. The long-awaited, highly-anticipated return of Black Mirror, whose dark, unpredictable, and unclassifiable stories are often twisted, sometimes frightening and always entertaining, will be here in relatively short order. June 2023.
Here's what Charlie Brooker had to say about the show's upcoming sixth season:
"I've always felt that Black Mirror should feature stories that are entirely distinct from one another, and keep surprising people — and myself — or else what's the point? It should be a series that can't be easily defined, and can keep reinventing itself."

"Partly as a challenge, and partly to keep things fresh for both me and the viewer, I began this season by deliberately upending some of my own core assumptions about what to expect. Consequently, this time, alongside some of the more familiar Black Mirror tropes we've also got a few new elements, including some I've previously sworn blind the show would never do, to stretch the parameters of what 'a Black Mirror episode' even is. The stories are all still tonally Black Mirror through-and-through — but with some crazy swings and more variety than ever before."
Brooker added:
"Bringing it all to life we've got an incredible roster of disgustingly skillful, smart directors working with a cast of actors so talented they frankly have no right to exist."
The cast of Black Mirror: Season 6 includes: Aaron Paul (Breaking Bad), Anjana Vasan (We Are Lady Parts), Annie Murphy (Schitt's Creek), Auden Thornton (This Is Us), Ben Barnes (Shadow and Bone), Clara Rugaard (The Rising), Daniel Portman (Game of Thrones), Danny Ramirez (The Falcon and the Winter Soldier), Himesh Patel (EastEnders), John Hannah (Transplant), Josh Hartnett (Penny Dreadful), Kate Mara (House of Cards), Michael Cera (Arrested Development), Monica Dolan (W1A), Myha'la Herrold (Industry), Paapa Essiedu (Gangs of London), Rob Delaney (Catastrophe), Rory Culkin (Under the Banner of Heaven), Salma Hayek Pinault (Frida), Samuel Blenkin (The Witcher: Blood Origin), and Zazie Beetz (Atlanta).
Written and created by Charlie Brooker, and produced by Broke & Bones, Brooker and Annabel Jones's production company, the series counts Brooker, Jones, Jessica Rhoades, and Bisha K. Ali among its executive producers.
Lastly, Brooker said:
"I can't wait for people to binge their way through it all and hope they enjoy it — especially the bits they shouldn't."
Black Mirror: Season 6 premieres globally in June 2023 (date tba) exclusively on Netflix.
Stay tuned for updates.
__________________
As an affiliate of Amazon and other cos, affiliate links on this blog allow us to earn income from qualifying actions (at no extra cost to you).

Black Mirror: Hit Anthology Series Is Finally Returning with New Season