Two more seasons of the popular reality TV series Antiques Road Trip are headed to the PBS Living Channel in the US.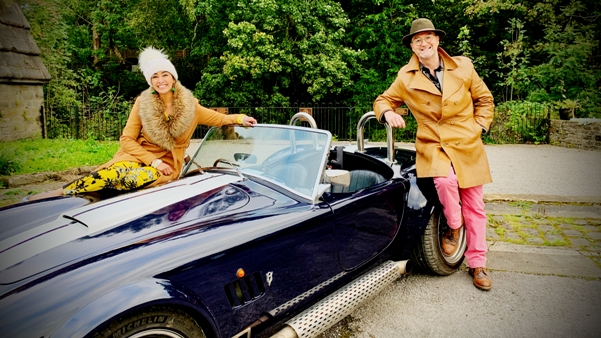 Having just celebrated thirteen years on air in the UK, the popular BBC series Antiques Road Trip has been picking up fans on this side of the pond, who will delight in knowing that two more seasons, fifty episodes total, are headed to the US next month.
Season 21 premieres in the US on Monday, April 17, followed by Season 22 on Monday, April 24, on the PBS Living Channel.
For folks who aren't familiar with the program, each episode of Antiques Road Trip follows two antiques experts who take an off-the-beaten-path tour of Britain over five days in a classic car and pop into local shops in search of antiques and collectibles they think will make them some money. Their goal: to beat each other by making the biggest profit when they bring their finds to be sold at auctions.
From haggling with shop owners over the price, whether it's for a one-of-a-kind household item or an historical artifact, to feeling the exhilaration when an item sells at auction for an amazing sum, the antiques experts have oodles of fun — and so do viewers!
__________________
As an affiliate of Amazon and other cos, affiliate links on this blog allow us to earn income from qualifying actions (at no extra cost to you).

Antiques Road Trip: Seasons 21 & 22 Get US Streaming Premiere Dates