Prime Video has announced the second season renewal of The Rig, the sci-fi thriller starring Iain Glen, Emily Hampshire, and Martin Compston.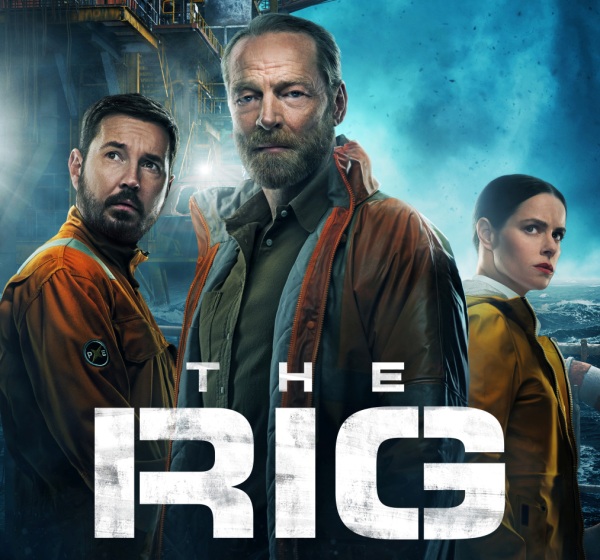 Viewers are liking the new thrillers on Prime Video, and the folks at Amazon's streaming service have noticed, as they have renewed the supernatural sci-fi thriller The Rig a few months after giving a two-season renewal to the spooky crime thriller The Devil's Hour.
After everything that happened on the Kinloch Bravo oil rig in Season 1 of The Rig, here's what we can look forward to in Season 2:
Helicopters have taken the surviving crew of the Kinloch Bravo to a new location, where new dangers await them (of course). In addition to dealing with the emotional and physical fallout of the events on the rig, they will have to contend with swirling conspiracies, conflicts, and new threats unleashed from the dark depths of the world's oceans.
Cast members returning for Season 2 include Iain Glen (Game of Thrones), Martin Compston (Line of Duty), Emily Hampshire (Schitt's Creek), Rochenda Sandall (Criminal: UK), Owen Teale (Game of Thrones), Mark Addy (Game of Thrones), Molly Vevers (The Spanish Princess), Abraham Popoola (Cruella), and Stuart McQuarrie (Des), alongside new faces who will join the team.
Said David Macpherson, writer and creator of The Rig:
"It was always my aim to build a story that starts in Scotland but speaks to a global audience about global themes. In Series Two, I'm looking forward to expanding the world of our show through the eyes of our excellent cast, as we deliver more shocks and thrills and delve deeper into both our characters' and our show's expanding original mythology."
Filming for Season 2 is scheduled start in Edinburgh later this year.
In the meantime, Season 1 is streaming globally in more than 240 countries and territories exclusively on Prime Video.
__________________
As an affiliate of Amazon and other cos, affiliate links on this blog allow us to earn income from qualifying actions (at no extra cost to you).

The Rig: Prime Video Renews Sci-Fi Thriller for Second Season