Hot diggity! Idris Elba is back as Luther, and we have a date for the Luther film!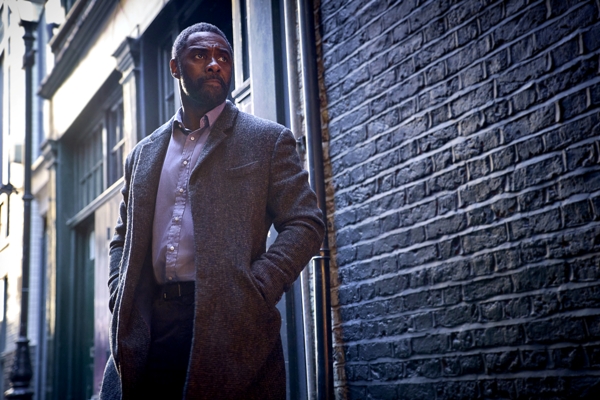 Without any further ado, Luther: The Fallen Sun, a Netflix Film, premieres globally on Friday, March 10, exclusively on Netflix. (You can set a reminder for it now.)
Luther: The Fallen Sun is an epic continuation of the award-winning, five-season Luther television saga, reimagined for film. Both star four-time Emmy® Awards nominee and Golden Globes award winner Idris Elba (Thor: Love and Thunder, Beasts of No Nation) as the titular detective.
In the film, a gruesome serial killer is terrorizing London while brilliant but disgraced detective John Luther (Idris Elba) sits behind bars. Haunted by his failure to capture the cyber psychopath who now taunts him, Luther decides to break out of prison to finish the job by any means necessary.
Costars in the film include Grammy®, Tony®, and Emmy® Awards winner and two-time Academy Awards® nominee Cynthia Erivo (Harriet) and Emmy® Awards nominee Andy Serkis (The Lord of the Rings trilogy), as well as Dermot Crowley, who reprises his Luther role as Martin Schenk.
Emmy® Awards nominee Jamie Payne (The Hour) is the director, and two-time Emmy® nominee Neil Cross (MI-5) is the writer. The producers are Peter Chernin, Jenno Topping, and David Ready for Chernin Entertainment, Neil Cross, and Idris Elba. The executive producers are Dan Finlay for Chernin Entertainment, Brendan Ferguson, Miki Emmerich, Kris Thykier, and Priscilla Parish for BBC Studios.
__________________
As an affiliate of Amazon and other companies, ads & affiliate links on this blog allow us to earn income from qualifying actions and purchases (at no extra cost to you).

Luther: The Fallen Sun: Idris Elba Returns as Luther, Netflix Sets Film's Premiere Date