Fans of Vienna Blood, rejoice! PBS has set the premiere date for Season 3 of the popular period mystery-crime drama series.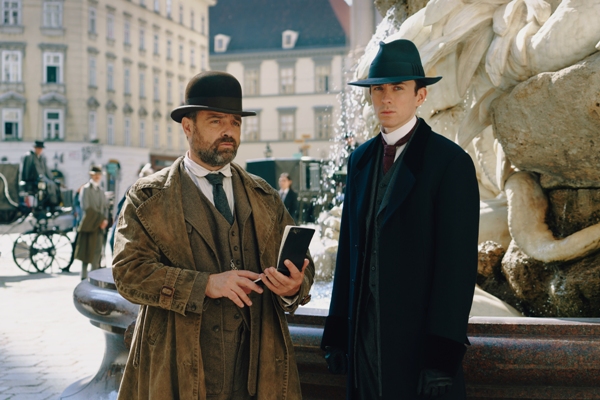 Viewers who enjoy filling their evenings with UK-produced period dramas need look no further than to PBS in the new year, as the public television network kicks off 2023 with not one, not two, but three back-to-back third-season premieres!
The evening of Sunday, January 8, opens with the US premiere of All Creatures Great and Small: Season 3 at 8 PM ET, followed by that of Miss Scarlet and the Duke: Season 3 at 9 PM. Closing the primetime schedule is the premiere of Vienna Blood: Season 3 at 10 PM ET. (Check your local listings for all three shows.)
Following on from the events in Season 2, the new season of Vienna Blood, set in 1908, finds brilliant young Englishman Dr. Max Liebermann (Matthew Beard, Magpie Murders, The Imitation Game) and tenacious Austrian Detective Inspector Oskar Rheinhardt (Juergen Maurer, Anatomy of Evil, Perfume) once again thrust into the dark underbelly of glittering Viennese society. Having cracked several of Vienna's most mysterious and deadly cases, the crime-solving duo set about solving a trio of new whodunits — including ones set in a luxury fashion house, the Chinese antiquities trade, and the budding world of cinema.
Bolstered by his successful investigations with Max, Oskar's star is on the rise in the police department. And for the first time in a long time, he seems open to letting someone into his life. Max is also doing well — well, mostly. Now a published author in the field of criminal psychopathy, he has finally moved out of his parents' house and into a plush apartment of his own. But love has not run so smoothly for him. Amelia Lydgate has returned to England, and Max's former fiancée, Clara (Luise von Finckh, Deutschland 89), has turned her sights from marriage to a career as a journalist, discovering that investigating murder can be as thrilling as romance.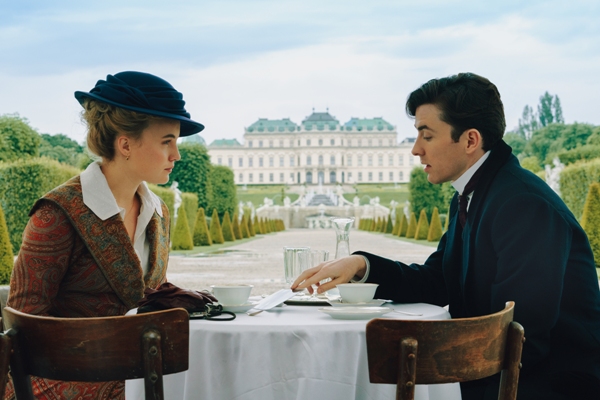 Based on the best-selling "Max Lieberman Mystery" novels by Frank Tallis, the series is written by acclaimed screenwriter Steve Thompson (Deep State, Leonardo, Sherlock) and directed by Academy Award® and Emmy® nominee Robert Dornhelm (Anne Frank: The Whole Story) and Umut Dag (Cracks in Concrete).
The Season 3 episodes of Vienna Blood will stream simultaneously with their broadcast airings, available on all station-branded PBS platforms, including PBS.org and the PBS Video app. They will also be available to stream on the night of their premieres with PBS Passport.
Vienna Blood: Season 3 is produced by Endor Productions and MR Film in co-production with Red Arrow Studios International, ZDF Germany and ORF (Austria), with the assistance of Fernsehfonds Austria, Film Fonds Vienna and Kultur Niederöesterreich.
__________________
As an affiliate of Amazon and other cos, affiliate links on this blog allow us to earn income from qualifying actions (at no extra cost to you).

Vienna Blood: PBS Sets Premiere Date for Season 3 of Popular Mystery Series