Sundance Now has released a trailer for The Light in the Hall, a new psychological thriller series. Check it out.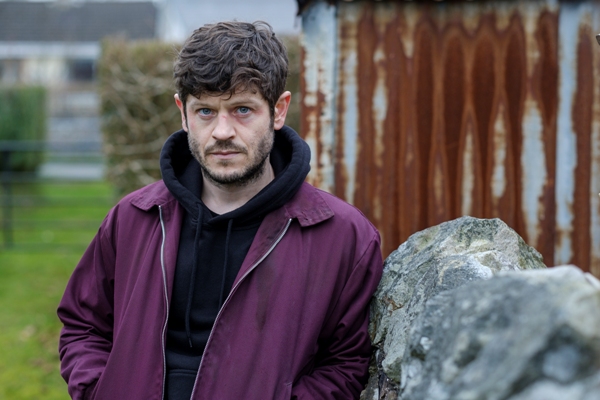 Leading the cast of The Light in the Hall are Iwan Rheon (Game of Thrones, Misfits), Joanna Scanlan (The Larkins, No Offence), and Alexandra Roach (Killing Eve, No Offence).
The story revolves around the disappearance and death of Ela Roberts, a 15-year-old native of Llanemlyn, in 2002. When her DNA was found in the caravan of gardener Joe Pritchard (Iwan Rheon), he was arrested, and after confessing to her murder, was imprisoned. To this day, though, Joe has not revealed the location of Ela's body.
After 18 years behind bars, news about Joe going up for parole begins spreading like wildfire, much to the horror of Ela's mother, Sharon (Joanna Scanlan). With Joe set to be released, journalist Cat Donato (Alexandra Roach) returns home to Llanemlyn to look for answers and discover the truth about what was really going on with Ela that she ended up dead — not just because of the newsworthiness of the story or because the victim was from the same town, but because Ela was one of her best friends. At the same time, Sharon, desperate for answers, is willing to go to any lengths to get them.
Ultimately, both women will have to face the past and the part they played in Ela's final days. For Cat, this is a chance to write the true events surrounding the murder; for Sharon, it's a chance to confront the man who killed her child. With so many questions unanswered, could Joe's return to the community be a way to get to the bottom of the mystery once and for all?
Costars in the six-episode thriller include Catherine Ayers (Keeping Faith), Aled Bidder (35 Days), Rhian Blythe (Hidden), Hannah Daniel (Hinterland), Ifan Huw Dafydd (The Indian Doctor), Annes Elwy (Hidden), Ioan Hefin (35 Hours), Morgan Hopkins (Keeping Faith), Aneirin Hughes (Hinterland), Lisa Palfrey (Cobra), and Sian Reese-Williams (Hidden), amongst others.
Created by Regina Moriarty (Murdered by My Boyfriend), the drama is directed by Andy Newbery (Keeping Faith) and Chris Forster (Hidden). Like series such as Hinterland and Keeping Faith, two versions of The Light in the Hall were filmed: one in Welsh, the other in English; the latter will be shown in the US and Canada.
The Light in the Hall premieres as a complete-season binge on Thursday, September 15, exclusively on Sundance Now and its digital channels, including Sundance Now on Amazon, the AMC+ streaming bundle, and AMC+ on Amazon.
__________________
As an affiliate of Amazon and other companies, ads & affiliate links on this blog allow us to earn income from qualifying actions and purchases (at no extra cost to you).

Share this post/page.

The Light in the Hall: Sundance Now Drops Trailer for Welsh Psychological Thriller