Stateside fans of Ladhood, rejoice! (And then sob.) Season 3 of the critically-acclaimed comedy series premieres today in the US… but it is also the final season.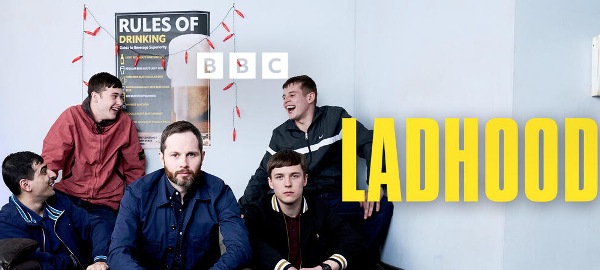 Created by and starring Liam Williams (Back to Life), who also serves as the show's narrator, Ladhood is a coming-of-age comedy series that details the experiences of his adolescence. Adapted from his eponymous BBC Radio 4 radio program, it explores the roots of modern-day masculinity by delving into the memories of his own misspent adolescence.
As with Seasons 1 and 2, Season 3 features two parallel timelines — Liam's youth in the noughties, with Oscar Kennedy (Home from Home, The White Queen) playing the young Liam, and Liam in the present day, played by Liam himself. The latter sees the older Liam reflect on his teenage years in Garforth as he tries not to make the same mistakes again.
In the final season, Liam, facing an uncertain future, looks back at his adolescence in search of answers to his modern-day millennial angst. Back in the noughties, young Liam is on the verge of adulthood as he approaches the end of sixth form and eyes a potential place at a top university. All he has to do is ace the interview, nail his exams, and not get sidetracked by the more exciting adventures he could have with his best mates Ralph (Samuel Bottomley, Ackley Bridge), Addy (Aqib Khan, Years and Years), and Craggy (Shaun Thomas, Four Lives). Fun aside, though, all four lads must navigate the challenges of young adulthood — from final exams to fall-outs, flat shares, and beyond in suburban Leeds.
(Video is from Season 1)
Ladhood: Season 3 is now available for streaming in the US exclusively on Hulu.
__________________
As an affiliate of Amazon and other companies, ads & affiliate links on this blog allow us to earn income from qualifying actions and purchases (at no extra cost to you).

Ladhood: Season 3 of BBC Comedy Series Premieres in the US