BritBox North America has set the premiere date for The Thief, His Wife and the Canoe, the true-crime drama starring Eddie Marsan and Monica Dolan.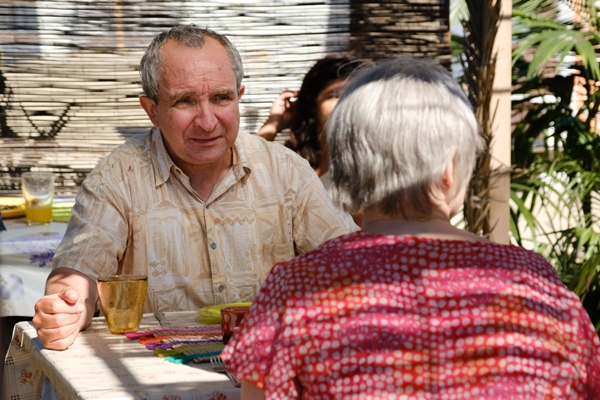 The Thief, His Wife and the Canoe tells the real-life story of John Darwin (played by Eddie Marsan, Ray Donovan, Deceit), a former teacher and prison officer who faked his death in 2002 to fraudulently collect his life insurance payout and avoid bankruptcy. While John's wife, Anne (Monica Dolan, W1A, Eye in the Sky), played the grieving widow as police investigated his disappearance, the couple's sons had no idea that their father was actually hiding in an apartment in the house next door.
Told through Anne Darwin's eyes, the story delves deep into a woman who appeared to be under her husband's control and who argued at trial that she had been coerced to go along with it all.
Inspired by the nonfiction book of the same name by David Leigh and Tony Hutchinson, the series costars Mark Stanley (The Bay, The Murders at White House Farm) and Dominic Applewhite (The Inbetweeners, The Crown) as John and Anne's sons, Mark and Anthony.
The Thief, His Wife and the Canoe, a BritBox Original, premieres in North America on Tuesday, August 23, exclusively on BritBox.
__________________
As an affiliate of Amazon and other companies, ads & affiliate links on this blog allow us to earn income from qualifying actions and purchases (at no extra cost to you).

Share this post/page.

The Thief, His Wife and the Canoe: BritBox Sets Premiere Date for True-Crime Drama