Award-winning reality series Love Island UK returns to the US with Season 8 one week from today.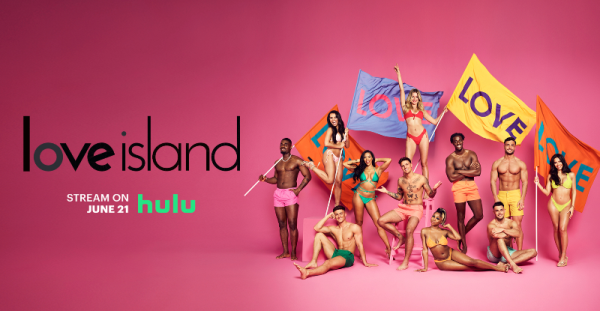 The official first day of summer kicks off the latest season of the hit reality series in the States.
Love Island UK: Season 8 premieres in the US next Tuesday, June 21, exclusively on Hulu.
New episodes will stream daily from Tuesday through Saturday, with "Unseen Bits" and "Aftersun," the weekly recap special, also streaming on Saturdays. The Season 8 finale is scheduled for August 16 on Hulu, to be followed by a Reunion special (date tba).
For folks who might not be familiar with the show, Love Island UK is a dating game show hosted by Laura Whitmore (Finding Joy) and narrated by Iain Stirling (Buffering). The British series is the original, with versions in more than 20 countries, including the US, Canada, Australia, South Africa, Sweden, and Poland, amongst others.
The show follows the single men and women who, while spending their summer at a luxury villa (in Mallorca, Spain, in Season 8), are looking for love  But they must choose their partner wisely. Shock eliminations and new bombshell arrivals can change the dynamic in an instant, and anyone left single risks being sent home.
Which couples can stay the distance?
As the addictive season concludes, viewers crown their favorite couple — but they will face one final twist.
Until Season 8 arrives, check out Love Island: UK: Seasons 1-7, all currently available for streaming in the US on Hulu.
__________________
As an affiliate of Amazon and other companies, ads & affiliate links on this blog allow us to earn income from qualifying actions and purchases (at no extra cost to you).

Love Island UK: Hulu Sets US Premiere Date for Season 8 of Hit Reality Series