Today Peacock announced its calendar of premiere dates for its 2nd Half 2022 slate of Original scripted titles, which includes several titles from the UK.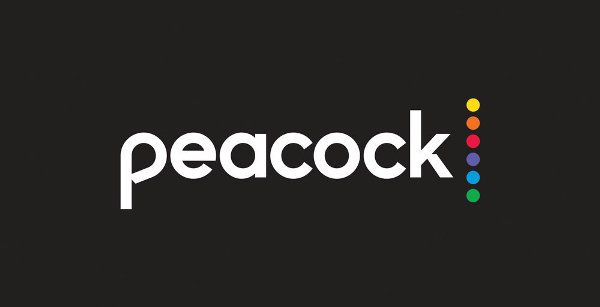 Mark your calendars, folks, as streaming service Peacock will be bringing several programs from the UK to the US. Details are as follows:
Trigger Point — Premieres July 8
Set in the high-pressured world of bomb disposal, this action-crime thriller stars Vicky McClure (Line of Duty, This is England) and Adrian Lester (Life, Trauma) as frontline officers who must risk their lives during a terrorist campaign in the heart of London over one summer. The Expos (ex-military bomb disposal experts) are at the forefront of urgent efforts to find out who is behind the bombings before the number of fatalities can escalate. Under extreme pressure and searching for answers, Lana Washington (McClure) becomes suspicious that the bomber is premeditated in targeting her unit — but how does she prove it and discover the bomber's real identity?
Created and written by Daniel Brierley and showrun and executive produced by Jed Mercurio (Line of Duty), the 6 x 60″ series costars Mark Stanley (Sanditon), Warren Brown (Strike Back), Kerry Godliman (Whitstable Pearl), and Cal MacAninch (Time).
The Undeclared War — Premieres Thursday, August 18
Set in 2024, this drama tracks a leading team of analysts buried in the heart of GCHQ (the UK's version of the US's NSA), secretly working to ward off a series of cyber attacks on the UK in the run up to a general election. When a routine stress test of internet infrastructure goes awry, 21-year-old GCHQ intern Saara Parvin (Hannah Khalique-Brown, Doctors) suddenly finds herself operating on the invisible frontier of high-stakes cyber warfare.
The series is a result of meticulous research by BAFTA award-winning creator Peter Kosminsky (Wolf Hall), lifting the veil on the most urgent battle of our time. In a thrilling cat-and-mouse game, Saara and the team at GCHQ must try to stay one step ahead and anticipate their opponent's every hidden move. The clock is ticking as a battle with high stakes and unpredictable enemies takes place entirely online, with very real consequences. But how do you win a war most of the public don't know you're fighting?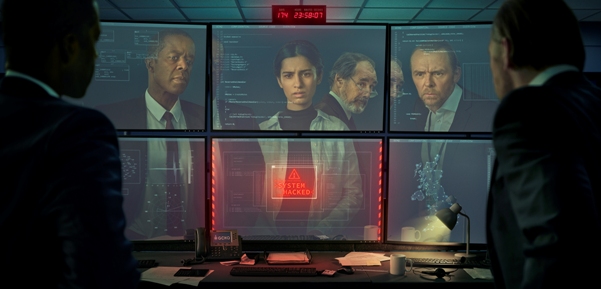 Executive produced, directed, and co-written by Peter Kosminsky, the 6 x 60″ drama stars Simon Pegg (Mission: Impossible films), Mark Rylance (Bridge of Spies), Adrian Lester (Hustle), Alex Jennings (This Is Going to Hurt), and Maisie Richardson-Sellers (DC's Legends of Tomorrow).
Everything I Know About Love — Premieres Thursday, August 25
Based on Dolly Alderton's bestselling memoir, this comedy-drama series features a central love story that is between childhood best friends Maggie (Emma Appleton, Traitors) and Birdy (Bel Powley, The Morning Show). But it is also a raucous girl gang show, set in a 2012 London house-share inhabited by four girls — Maggie and Birdy and their mates from university, Amara (Aliyah Odoffin, Better Get Better) and Nell (Marli Siu, Alex Rider). It's an unflinching, deep dive into bad dates, heartaches and humiliations, and begs the question: Can platonic love survive romantic love as we grow up?
Created, written, and executive produced by Dolly Alderton, the 7 x 45″ series features Connor Finch (The Larkins), Jordan Peters (Gangs of London), and Ryan Bown (Lambs of God).
Last Light — Premieres Thursday, September 8
While not strictly a UK production, there's enough British (and international) talent in this program for you to have it on your radar.
This thriller tells the story of a family fighting to survive in a world that has been suddenly thrown into chaos. Petro-chemist Andy Yeats (Matthew Fox, Lost) knows how dependent the world is on oil. If something were to happen to the world's oil supply, it would set off a chain reaction — transportation would grind to a halt, supplies would cease to be delivered, law enforcement would be overwhelmed.
While on a business trip to the Middle East, Andy realizes that his worst fears are coming true, and his family is separated at this crucial moment. His teenage daughter, Laura (Alyth Ross, Traces), is alone at home in London, while his wife, Elena (Joanne Froggatt, Downton Abbey), and young son, Sam (Taylor Fay, The Making of Alex), are in Paris. Amid this chaos, each family member will sacrifice everything to find one another, despite the distance and the dangers that separate them.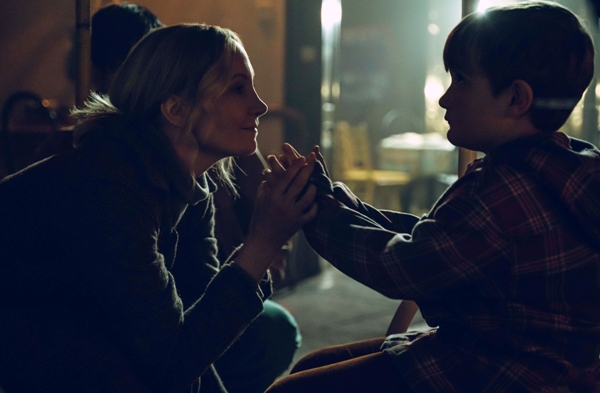 Based on Alex Scarrow's international best-selling novel Last Light, the 5 x 45″ limited series features Amber Rose Revah (Indian Summers), Victor Alli (The Man Who Fell to Earth), Tom Wlaschiha (Game of Thrones), and Hakeem Jomah (Kidnap).
The Capture: Season 2 — Premieres Thursday, November 3
Season 2 of this fabulous mystery-crime thriller will again question if we can really believe what we see. Britain is under siege: hacked news feeds, manipulated media, and interference in politics. Entrenched in the UK's own "Correction" unit, DCI Rachel Carey (Holliday Grainger, C.B. Strike) finds herself in the middle of a new conspiracy — one with a new target. But how can she solve this case when she can't even trust her closest colleagues?
Escalating from the CCTV thriller of Season 1, the new season features invisible assassins, the terrifying rise of deep-fake technology, the ever-growing tension between government and Big Tech, and corruption at the heart of the British media.
(Video is from Season 1)
Showrun, written, and executive produced by Ben Chanan, the 6 x 60″ thriller costars Paapa Essiedu (Gangs of London), Indira Varma (Game of Thrones), Andy Nyman (Unforgotten), Ron Perlman (Sons of Anarchy), Rob Yang (Succession), Ben Miles (Coupling), Lia Williams (The Crown), Cavan Clerkin (The Last Kingdom), Ginny Holder (Death in Paradise), and Nigel Lindsay (The Salisbury Poisonings).
__________________
As an affiliate of Amazon and other companies, ads & affiliate links on this blog allow us to earn income from qualifying actions and purchases (at no extra cost to you).

British TV Programs Get 2nd Half 2022 US Premiere Dates on Peacock