Today BritBox announced a raft of new commissions with ITV and BBC, including the new series Beyond Paradise, a spinoff of the long-running hit Death in Paradise.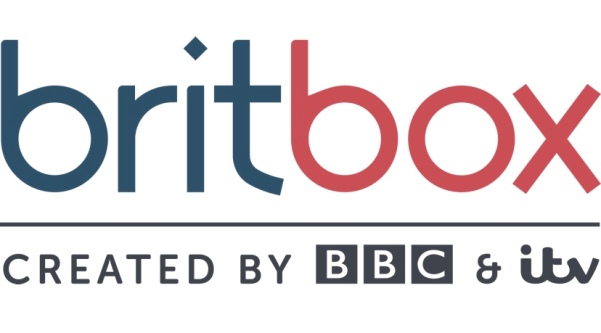 BritBox International, the global British streaming service from BBC Studios and ITV, unveiled today its robust commissioning and co-production slate of highly-anticipated compelling dramas and fan-favorite series.
Co-commissioned with BBC is Beyond Paradise, starring Kris Marshall and written by Tony Jordan. Co-productions include Three Little Birds, written by Sir Lenny Henry and co-produced with ITV, and Make It at Market, hosted by Dom Chinea and co-produced with BBC One.
Returning series include Crime, starring Dougray Scott, which will be back with its second season, as will The Cleaner: Season 2, written by and starring Greg Davies. Launching soon is Karen Pirie starring Lauren Lyle, adapted by Emer Kenny from the novels by Val McDermid.
Further details are below.
Said Reemah Sakaan, CEO BritBox International:
"At BritBox International, we continue to strive to bring our audiences incredible content. There is no other streamer out there like us, we are unmistakably unique. As we continue to grow globally, our new on-the-ground team is embedded into the fabric of British creativity, enabling seamless and passionate storytelling partnerships for UK producers. This is brought to life by the new shows we've announced today and will be a hallmark of our future commissioning and originals strategy."
That new team is composed of creators, curators, and trusted connoisseurs who have a history of serving up unmissable and unmatched British streaming entertainment to a global audience who shares a passion for high-quality, British storytelling.
Diederick Santer, CCO BritBox International, stated:
"I am delighted to be sharing news of these fantastic shows. Working with the very best UK producers, we have curated a set of shows which we are confident will excite our existing subscribers, while attracting new audiences to our platforms. Whether a new and surprising take on the mystery genre, a fresh and distinctive crime series, or a personal story from a National Treasure, these shows epitomise our mission – to bring the best of British TV to a global audience."
BRITBOX INTERNATIONAL COMMISSIONS AND CO-PRODUCTIONS
Beyond Paradise

Red Planet Pictures, the team behind the hugely-popular, international hit drama Death in Paradise, is expanding the show's universe with a brand-new series, Beyond Paradise, which takes a look at what happened to DI Humphrey Goodman after he left the sunny shores of Saint Marie.
Loved by millions of fans worldwide, Death in Paradise has kept armchair detectives enthralled for more than a decade. One of the show's most popular characters, the endearingly awkward and unconventional DI Humphrey Goodman, led the island's police team in solving the most mysterious of murders. However, Humphrey fell hopelessly in love with island tourist, Martha Lloyd, and decided to leave the sun-soaked paradise to follow her back to the colder climes of the United Kingdom.
Reuniting Kris Marshall and Sally Bretton in the lead roles, Beyond Paradise is a new, original drama which picks up Humphrey and Martha's story as they navigate a new life together in the idyll of rural Britain. BBC Studios brokered the co-production deal with Britbox International and will handle international distribution. The series is produced by Lindsay Hughes and directed by Sandy Johnson.
Seeking a quieter life away from the stress of the city, Martha makes the move back to her childhood town with Humphrey in tow. However, they soon find that country life is anything but peaceful, and Humphrey can't help but be distracted by plenty of puzzling conundrums and the surprisingly high crime rate…
Created by Tony Jordan and Robert Thorogood, Beyond Paradise — which will be available in all BritBox International markets outside of Australia — is a co-commission between BBC One and BritBox International, and will be produced by Red Planet Pictures, part of the Asacha Media Group. Jordan will serve as showrunner and lead a team of writers working across the 6×60 series, as he, Tim Key, and Belinda Campbell executive produce the show for Red Planet Pictures. Diederick Santer and Tommy Bulfin will executive produce for BritBox International and BBC, respectively.
Three Little Birds
Written by Sir Lenny Henry, Three Little Birds is inspired by the stories of his mother, Winifred. On many occasions as he grew up, she would talk about leaving Jamaica in the late 1950s for Great Britain, which became their lifelong family home.
This life-affirming drama explores untold stories of love, sisterhood, parenting and friendship, and the joys, laughter and struggles of making a new life in the Mother Country. It follows three young women — the fiery sisters Leah and Chantrelle, and their God-fearing acquaintance, Hosanna — as they travel to Britain to build a new life.
When their older brother, Aston, asks if they'll voyage to Britain (and simultaneously bring him a potential wife from back home), Leah and Chantrelle put this unusual proposition to Hosanna. For her own reasons, she agrees to step out of the shadow of her father, the local preacher, to embark upon her journey of a lifetime.
When the reality of British life in London's Notting Hill brings them down with a bump, they make a beeline for the Midlands. The road ahead is fraught with challenges for our trio, and while we learn some shocking truths about the lives they left behind in Jamaica, we also cheer them on to succeed as they overcome obstacles of racism and integration and build a life in Britain.
Three Little Birds is a moving, funny, heartfelt, and ultimately triumphant celebration of immigration, community, and the strength of Black womanhood.
Tiger Aspect Productions will produce the six-part drama, written by Sir Lenny Henry and guest episode writers Carol Russell and Avril Russell, in association with his production company, Douglas Road Productions. Both companies are part of the Banijay UK group. Charles McDougall, Yero Timi Biu, and Darcia Martin will direct two episodes each. Lenny Henry, Russell T Davies, Lucy Bedford, and Charles MacDougall will serve as Executive Producers, along with Diederick Santer for BritBox International. Polly Hill originally commissioned the series for ITV. Banijay Rights will handle international distribution. The series is co-produced by BritBox International.
Make It at Market
Filmed in the heart of Leicestershire's countryside in the secret grounds of Stoneywell, Make It at Market sees Dom Chinea (The Repair Shop) work with a team of business and craft experts to help a group of budding entrepreneurs make a living from their crafting hobbies. Dom and co. will set challenges that will assess if the amateurs have what it takes to make a living from their talents, and work out what kind of business model might work best for them in the real world.
The series features an eclectic mix of amateurs, ranging from potters, blacksmiths and weavers, to woodworkers, jewelers and furniture makers — each a passionate maker extraordinaire from across the UK.
Make It at Market was commissioned by former Head of Daytime and Early-Peak Carla-Maria Lawson as part of BBC Daytime's commitment to deliver realistic, informative programming with universal appeal, to better serve audiences.
The series is made by Flabbergast TV, the executive producer is Andrew Snowball for Flabbergast, the commissioning editor for BBC Daytime is Rachel Platt, and the commissioner for BritBox International is Diederick Santer. The program will arrive on screens later this year.
Crime: Season Two
Dougray Scott will return as troubled detective Ray Lennox in a second series of the original crime thriller Crime, adapted from the best-selling novel by one of Scotland's greatest living writers, Irvine Welsh. The new season sees Lennox settled back into life with Edinburgh's Serious Crimes team, having fully recovered from his breakdown after the toll of his last investigation. When a high-ranking member of the establishment is found dead in a Leith warehouse, Lennox is thrown into a case which quickly reveals itself as the work of a serial killer. As victims mount up, he realizes they are anything but random.
Scripted by Trainspotting author Irvine Welsh alongside screenwriting partner Dean Cavanagh, the six-part drama will be an ITVX premiere, exclusive to ITV's new free streaming service, ahead of a linear transmission on ITV's main channel. Crime is being produced by Buccaneer Media and Off Grid Film. BritBox International will be the exclusive home to the series in all BritBox territories.
The Cleaner: Season Two
The new season is written by Greg Davies and another co-writer per episode, made up of a combination of established and emerging comedy talents, including Paul Allen, Ronan Blaney, Barry Castagnola, Meg Stalter, and Mike Wozniak.
Season 2 sees Wicky (Greg Davies) encounter yet another variety of larger-than-life characters, all in the wrong place at the wrong time. As luck would have it, there's also a pub in desperate need of mopping up. The Cleaner is a SHUK production for BBC One, written by and starring Greg Davies, based on the German series Der Tatortreiniger, created by Mizzi Meyer. The BBC Commissioner is Ben Caudell, the Executive Producer is Vivien Muller-Rommel, and the Producer is Sam Ward. BBC Studios will distribute the series globally, excluding in German-language markets.
Karen Pirie
Lauren Lyle (Outlander) will take the lead role of Karen Pirie in a new ITV drama series from World Productions, the production company behind Line of Duty and Bodyguard.
True to Val McDermid's iconic character, DS Karen Pirie is a young and fearless Scottish investigator with a quick wit and tenacious desire for the truth. Adapted by Emer Kenny (Harlots, Save Me Too), who also will play Karen's friend, River Wilde, Karen Pirie costars Chris Jenks (Sex Education) as Jason "Mint" Murray and Zach Wyatt (Blithe Spirit) as DS Phil Parhatka. The series is based on celebrated crime author Val McDermid's first "Karen Pirie" novel, The Distant Echo.
The first episode sees Karen tasked with reopening an unsolved murder case that has been the subject of a provocative true-crime podcast. When teenager Rosie Duff (Anna Russell-Martin, Casualty) was found brutally murdered in the Scottish university town of St Andrews in 1996, suspicion fell on the three drunken students who were discovered at the scene of the crime, claiming to have found her body: Sigmund "Ziggy" Malkiewicz (Jhon Lumsden, Pancake), Tom "Weird" Mackie (Jack Hesketh, Besa), and Alex Gilbey (Buom Tihngang, Death In Paradise). But with a lack of forensic evidence, no charges were brought and the investigation floundered. Twenty-five years on, someone appears to be willing to risk everything to keep the secrets surrounding the case hidden. Do the three men know more than they previously revealed? How flawed was the original investigation? And can Karen uncover the truth of what happened to Rosie that fateful night?
Additional cast members include Michael Schaeffer (The Salisbury Poisonings) as Tom "Weird" Mackie senior, Ariyon Bakare (His Dark Materials) as Alex Gilbey senior, and Alec Newman (Unforgotten) as Sigmund "Ziggy" Malkiewicz senior. The series is filmed across Scotland.
Karen Pirie has been commissioned for ITV by Head of Drama Polly Hill. Drama Commissioner Huw Kennair-Jones oversaw production from the channel's perspective. The program is executive produced by Simon Heath, World Production's CEO, Emer Kenny, and Val McDermid; directed by Gareth Bryn (Line of Duty, Hidden); and produced by Clare Kerr (The Nest). Karen Pirie is produced in association with, and distributed by, ITV Studios. BritBox International will be the exclusive home to the series in North America.
PREVIOUSLY-ANNOUNCED BRITBOX INTERNATIONAL CO-PRODUCTIONS
Stonehouse
The life and times of disgraced Labour minister John Stonehouse is to be dramatized by acclaimed writer John Preston, with BAFTA award-winning and Emmy®-nominated Matthew Macfadyen (Succession, Quiz) in the leading role and co-starring Keeley Hawes (Honour, It's a Sin) as Stonehouse's wife, Barbara.
The three-part drama, directed by BAFTA-nominated Jon S. Baird (Stan & Ollie, Vinyl, Filth), with BritBox International as co-production partners, relates how Stonehouse, a high-flying member of Harold Wilson's government, vanished from the beach of a large luxury hotel in Florida in November 1974, leaving a neatly-folded pile of clothes as he swam into the sea, intent on faking his own death. The MP for Walsall North left behind his loving wife, Barbara, and three young children, as a shocked public and media presumed he had drowned or been eaten by sharks.
Charismatic, oozing with charm, and brimming with confidence, Stonehouse had impressed Prime Minister Harold Wilson and Labour stalwarts from an early stage in his parliamentary career. From a working-class background, he'd graduated from the London School of Economics, was in the RAF during the War, and seemed the ideal candidate for a life in politics.
As the drama unfolds, it becomes apparent his reputation as a devoted family man masked the truth, as he'd embarked on an extramarital affair with his secretary, Sheila Buckley, and acted as a spy for the Czech Secret Service in the 1960s.
The drama will also star Emer Heatley (Showtrial) as Stonehouse's mistress, Sheila Buckley; Kevin R McNally (The Crown, Unforgotten) as Harold Wilson; Dorothy Atkinson (All Creatures Great and Small, Mum) as Betty Boothroyd; and Igor Grabuzov (Voskresenskiy, No Looking Back).
Stonehouse will be directed by Jon S. Baird. The Executive Producers are Jon S. Baird, Neil Blair, Ruth Kenley-Letts, Matthew Macfadyen, John Preston, Ellie Wood, Polly Hill for ITV, and Diederick Santer for BritBox International. Banijay will be responsible for the international distribution of the drama.
Passenger
Passenger is a comic-horror series produced by the award-winning SISTER (This Is Going To Hurt, Chernobyl, Landscapers) for ITVX and ITV, and co–produced by BritBox International, which will be the exclusive home to the series in the US, Canada, Australia, South Africa, Denmark, Sweden, Finland, and Norway.
In the small Northern village of Chadder Vale, a close-knit community is sent spinning on its axis following a series of strange and unnatural crimes. After arriving there five years ago, former Met Police Detective Riya Ajunwa has been searching for that "one big crime" — that one challenge that will make her feel alive again. Then one night local girl Katie Wells is mysteriously abducted. Her car is found abandoned and there are traces of blood on the seats. But the village barely has time to register Katie's disappearance before she reappears the next day, safe and sound.
The rest of the villagers ask a few questions and life resumes as normal. But for Riya, a relative outsider to the Chadder Vale way of life, none of this sits right. As a series of strange happenings and increasingly horrific crimes start unfolding within the village, the residents start resorting to short-sighted theories and blaming outside influences. Riya fights hard to convince the villagers that all is not as it seems, and before long she is drawn into a universe unlike anything she has ever seen.
Written by actor Andrew Buchan (Broadchurch, Garrow's Law, Jane Eyre), with Jane Featherstone and Lucy Dyke executive producing for Sister, Passenger will be distributed internationally by All3Media International.
The Confessions of Frannie Langton
Set against the opulence of Georgian London, The Confessions of Frannie Langton narrates Frannie's journey from a Jamaican plantation to the grand Mayfair mansion of celebrated scientist George Benham and his exquisitely beautiful wife, Madame Marguerite Benham.
In a misguided and monstrous gesture, Frannie is gifted to Benham by the man who owns her, John Langton, and she is employed as a maid in the household, much to her chagrin. Events take a fateful turn as the Benhams are found murdered in their beds, with Frannie lying next to Marguerite. Frannie is accused of murder — a murder she has no recollection of, other than she couldn't possibly have killed her mistress, because she was devoted to her.
Dragged away to prison, Frannie attempts to piece together the events of that night, but she is deep into a laudanum addiction and unable to recall what happened. Will Frannie recall the haunting events of that night? All she knows is she loved Marguerite passionately and cannot believe she would have hurt her. But if not Frannie, then who did commit the double murder? Others have motives, but only Frannie is accused and she will hang if found guilty. What hope does she have of clearing her name?
The program stars Karla Simone-Spence (Blue Story) as Frannie, Sophie Cookson (Kingsman: The Golden Circle), Stephen Campbell-Moore (Downton Abbey), and, Jodhi May (Small Axe). It is adapted by Sara Collins from her book of the same title, directed by Andrea Harkin (The Trial of Christine Keeler), and produced by Carol Harding (My Name Is Leon) for Drama Republic Limited for ITV Network in the UK. It is produced by Drama Republic for ITV UK in association with All3Media International, and co-produced with BritBox for North America, Australia, and South Africa.
__________________
As an affiliate of Amazon and other companies, ads & affiliate links on this blog allow us to earn income from qualifying actions and purchases (at no extra cost to you).

Share this post/page.

BritBox Announces New Commissions with ITV and BBC, Including 'Death in Paradise' Spinoff