AMC+ has set the stateside and Canadian launch date for The Ipcress File, a British espionage thriller starring Joe Cole.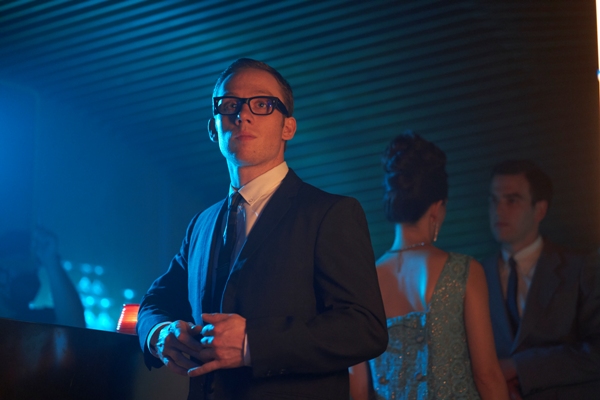 Set in 1962, at the height of the Cold War, The Ipcress File stars Joe Cole (Gangs of London, Peaky Blinders) as Harry Palmer, a British ex-soldier and black marketeer in Berlin, who gets caught, convicted, and sentenced to eight years in a military prison in England.
To avoid staying behind bars, Harry takes British Intelligence up on its offer to join an unorthodox spy unit whose boss, Major Dalby (Tom Hollander, The Night Manager, Pride & Prejudice), wants his help to retrieve a kidnapped British nuclear scientist.
Working alongside cool, ambitious agent Jean Courtney (Lucy Boynton, Bohemian Rhapsody, Murder on the Orient Express), Harry's journey takes him to the wrong side of Berlin, the risky hedonism of Beirut. and the blinding light of a Pacific H-bomb test — before one step too many finds him in an unwitting role in a violent political conspiracy.
The Ipcress File, an AMC+ Original, premieres in the US and Canada on Thursday, May 19, exclusively on AMC Networks' AMC+ streaming bundle, including its Sundance Now streaming channel. New episodes will debut weekly through June 23.
Based on Len Deighton's eponymous international best-selling novel, the six-episode limited series is adapted by John Hodge (Trainspotting) and directed by James Watkins (McMafia).
Costars include David Dencik (Top of the Lake), Paul Higgins (Line of Duty), Anastasia Hille (Baptiste), Joshua James (Life), Matthew Steer (Partners in Crime), Ashley Thomas (Top Boy), and Tom Vaughan-Lawlor (Love/Hate).
__________________
As an affiliate of Amazon and other companies, ads & affiliate links on this blog allow us to earn income from qualifying actions and purchases (at no extra cost to you).

Share this post/page.

The Ipcress File: AMC+ Sets US & Canada Premiere Date for British Spy Thriller