Pluto TV has added another free British TV channel to its ever-expanding lineup, this one for the long-running factual/reality series Antiques Road Trip.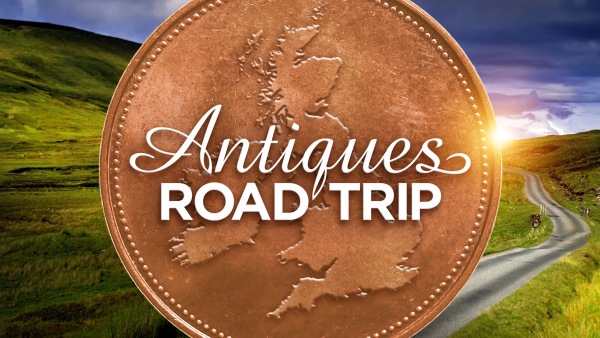 At the intersection of British telly, reality TV, competition series, and shows themed around antiques is Antiques Road Show. This popular BAFTA, Scotland-nominated program, which has been airing in the UK since 2010, recently arrived in the US via a subscription streaming service. And now it has its own free 24/7 live channel on Pluto TV.
In each episode of Antiques Road Show, two antiques experts hit the road in a sweet classic car for a tour through Great Britain, going off the beaten track to search the local stores for treasures. Once each of them has negotiated the prices and made their purchases with their £200 per-person allocation, they then compete against each other to see who can make the most money from their finds at auction.
The new channel also includes episodes from the spinoff series Celebrity Antiques Road Trip, which follows the same format as the original, only with two celebrities added to the mix to create two celeb-antiques expert teams that go head-to-head in the auction showdown. (The episode I watched featured former New Tricks costars James Bolam and Susan Jameson.)
In addition to the antiques aspect, episodes of both series also offer up mini history lessons for the show's participants and viewers alike.
Check out Pluto TV's Antiques Road Trip channel on on channel 623.
It joins Pluto TV's other free, ad-supported British TV-centric channels, including the British Drama, Midsomer Murders, BritBox Mysteries, British Comedy, Doctor Who, BBC Food, BBC Home, and Antiques Roadshow UK channels, as well as the one for Sky News.
__________________
As an affiliate of Amazon and other companies, ads & affiliate links on this blog allow us to earn income from qualifying actions and purchases (at no extra cost to you).
Share this post/page.

Antiques Road Trip: Popular Series Gets Its Own Free Live Channel on Pluto TV