Fast-paced motoring show Top Gear, still going strong after all these years, is returning to telly with its thirty-first season. Check out the trailer.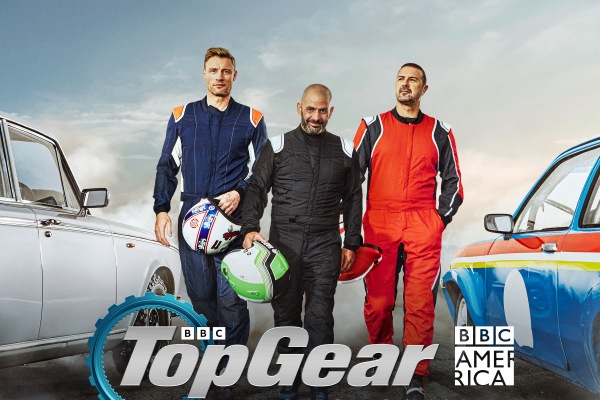 Season 31 of Top Gear, the world's biggest motoring show, brings hosts Freddie Flintoff, Chris Harris, and Paddy McGuinness back together for their fifth season at the wheel. Once again, they will hit the road in a series of challenges designed to push them and their cars to the limit.
Today BBC America dropped the trailer for the new season, which shows a glimpse of the trio at the British Grand Prix, as well as them electric caravaning and going on an international expedition to Iceland, not to mention Freddie Flintoff zorbing and Paddy McGuinness paying tribute to the legendary former stunt performer Eddie Kidd.
For automobile enthusiasts and gearheads, the cars featured in the trailer include:
Alfa Romeo Giulia GTAm
McLaren 765LT
Aston Martin V8 Vantage F1 Edition
Polestar 2 with the Mink caravan
Audi E-tron Sport Back 55 Quattro S-Line with the Opus caravan
Mercedes EQC 400 with the GoPod caravan
Aston Martin Victor
Chevrolet Corvette
DMC DeLorean
Lamborghini Huracán
Rolls Royce Dawn
Vauxhall Chevette
A production of BBC Studios, Top Gear: Season 31 premieres in the US on Tuesday, November 23, at 10 PM ET, on BBC America and AMC+.
__________________
As an affiliate of Amazon and other companies, ads & affiliate links on this blog allow us to earn income from qualifying actions and purchases (at no extra cost to you).

Share this post/page.

Top Gear: BBC America Sets US Premiere Date for Hit Motoring Show's New Season