M-Net, Acorn TV, Global Screen, and Both Worlds Pictures have announced that principal photography has started on the South African series Recipes for Love and Murder.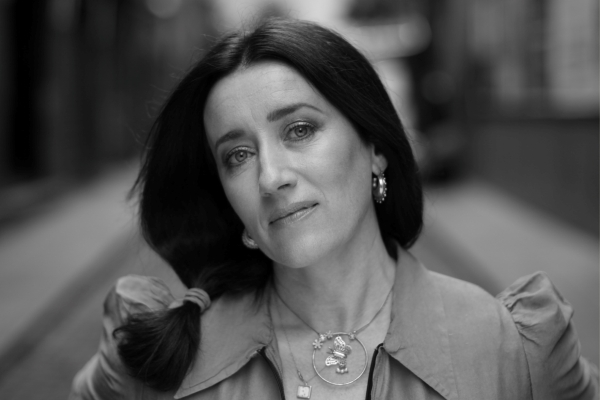 Recipes for Love and Murder stars award-winning actress Maria Doyle Kennedy (Outlander, Orphan Black, Kin) as the empathetic, accomplished, and complicated recipe advice columnist for a small-town gazette, who investigates the murder of one of her correspondents, as well as Tony Kgoroge (Invictus, Long Walk to Freedom) in the role of Khaya Meyer, the local Chief Detective.
The series costars Elton Landrew (Trackers, Ellen: The Ellen Pakkies Story, Fiela se Kind) as Constable Piet; Arno Greeff (Vaselinetjie, Vergeet my Nie) as Warrant Officer Regardt Snyman; Jennifer Steyn (Goodbye Bafana, Master Harold and the Boys) as the editor of the local paper; and Lee Duru (In My Country, Mama Jack) as Grace, a domestic worker whose story shakes up the town.
This food-centric and quirky murder mystery series is based on Sally Andrew's acclaimed novel Recipes for Love and Murder: A Tannie Maria Mystery, which Oprah's Book Club raved about for its "mouth-watering food and landscapes,' and was translated in 16 languages, amassing fans all over the world.
Maria Purvis (Maria Doyle Kenndy), nicknamed "Tannie Maria" (meaning "Auntie Maria" in Afrikaans), is a middle-aged advice columnist who moved to Scotland as a child along with her parents and returned ten years ago to South Africa after her husband died. She now dishes out help and recipes via the local gazette in the (fictional) South African town of Eden, located in the beautiful region of the Karoo.
Mostly keeping to herself, and focusing on food, gardening, and showing kindness to others, Maria is often thought of as an old lady before her time. But when Martine, a woman who writes to Maria about her abusive husband, is found dead, Maria joins forces with Jessie September (newcomer Kylie Fisher), a local, risk-taking, rookie journalist, to solve the small-town murder and catch the killer — before the local police find more victims.
Recipes for Love and Murder is being filmed in Cape Town, in the semi-arid region of the Karoo, and in Scotland.
The series is produced by International Emmy®-nominated Cape Town-based Both Worlds Pictures, in collaboration with Pirate Production (Scotland), and helmed by award-winning South African directors Christiaan Olwagen (Kanarie, Poppie Nongena) and David Isaacs (Swartwater, Joe Barber).
Andrew's novel was adapted for television by South African writer and Executive Producer Karen Jeynes (Puppet Nation, 90 Plein Street), with Scotland-based director/writer Annie Griffin (Avenue 5, Outlander) as story consultant and Co-Executive Producer.
The Producers are Thierry Cassuto (Puppet Nation, Rainbow Warrior), the founder of Both Worlds Pictures, in collaboration with Jenny Williams of Pirate Production, with development support provided by Screen Scotland. Co-Executive Producers include Maria Doyle Kennedy, Annie Griffin, and Christiaan Olwagen. Executive Producers include Catherine Mackin and Lesley Pemberton from Acorn Media Enterprises; Yolisa Phahle, Allan Sperling, and Jan du Plessis for M-Net; and Thierry Cassuto and Karen Jeynes for Both Worlds Pictures.
Said Catherine Mackin, Managing Director of Acorn Media Enterprises:
"Recipes for Love and Murder has just the perfect ingredients for a rich, appetizing mystery drama, and the beloved Maria Doyle Kennedy will make a wonderful fit as the empathetic recipe advice columnist with a mysterious past. We look forward to bringing this first-ever TV dramatization of Sally Andrew's renowned novels to life. This series is a prime example of the kind of fascinating, masterfully-written stories set around the globe which we're proud to offer on Acorn TV."
Thierry Cassuto of Both Worlds Pictures shared:
"We are thrilled to partner with M-Net, Acorn and Global Screen to produce this ambitious series brilliantly adapted by Karen Jeynes from the delicious Sally Andrew novels. Viewers can look forward to a dazzling cast and a very intriguing story with a unique tone, which brings together small-town life, murder, love and mouth-watering food, which our extraordinarily talented director Christiaan Olwagen likes to present as The Killing meets Chocolat."
And Yolisa Phahle, CEO of General Entertainment and Connected Video for MultiChoice, stated:
"MultiChoice is delighted to partner with Acorn TV and Global Screen on this brilliant murder mystery series. We are proud to be working with South Africa's talented writer Karen Jeynes and award-winning directors Christiaan Olwagen and David Isaacs. This partnership will continue to put MultiChoice on the forefront of high-quality African television that promotes our ongoing commitment of being Africa's most-loved storyteller."
M-Net will hold the exclusive rights to the series in Africa, with Acorn TV holding the exclusive rights in the United States, Canada, United Kingdom, Australia, and New Zealand, and Global Screen handling distribution for the rest of the world. This ground-breaking co-production was brokered by Rémy Jacquelin of Paradoxal (Associate Producer).
The series will premiere on M-Net 101 in March 2022 and throughout 2022 on Acorn TV.
Stay tuned for updates.
__________________
As an affiliate of Amazon and other companies, ads & affiliate links on this blog allow us to earn income from qualifying actions and purchases (at no extra cost to you).

Share this post/page.

Recipes for Love and Murder: New South African Murder Mystery Series for US, UK & Beyond