Hulu announced today the US premiere date for the critically-acclaimed, award-winning BBC drama In My Skin.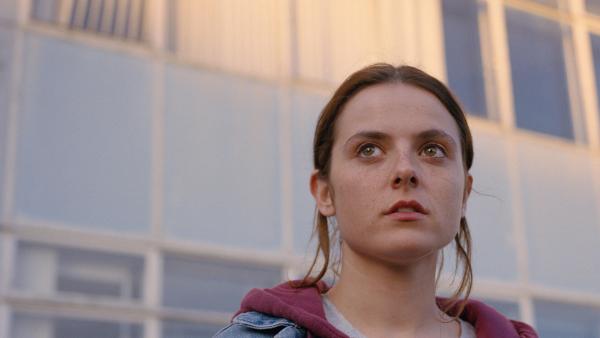 The winner of two 2020 BAFTA TV Awards and the 2021 Royal Television Society, UK Drama Series award, In My Skin follows Bethan Gwyndaf (BAFTA nominee Gabrielle Creevy, The Pact), a Welsh teenager who leads a double life as she negotiates a mentally ill mother and an abusive father, as well as friendships and sexuality.
Following the events in Season 1, the new season finds Bethan embarking on her last year of school, entering an exciting new relationship, and planning to fly the nest — all while still desperately trying to hide the reality of her home life from her friends, including close mates Lydia (Poppy Lee Friar, Ackley Bridge) and Travis (James Wilbraham, Ordinary Lies).
Her mother, Trina (Jo Hartley, After Life), has been released from hospital and is doing well, working with Nana (Di Botcher, Casualty) at the local bingo hall, despite life still being made difficult by Bethan's abusive father, Dilwyn (Rhodri Meillir, Hidden).
With Trina seemingly thriving at her new job, Bethan finds herself free to experience the joys of teenage life. At school she is full of herself as she tries to make a good impression on new girl Cam (Rebekah Murrell, Roman Mysteries), who she has a crush on. However, Bethan's home life is far from perfect, as she becomes ever more combative with her father. As the story progresses, Bethan is faced with the question of sacrificing her own happiness and well-being for the sake of her mother.
Bethan is dealing with teenage life and an imperfect family. Relatable content.

In My Skin series 2, on BBC iPlayer now.

Posted by BBC Three on Saturday, November 6, 2021
An Expectation production, the series is created and written by Kayleigh Llewellyn (Stella) and the new season is directed by Molly Manners (The Crown). The executive producer is Nerys Evans (Intelligence, French and Saunders, Miranda).
In My Skin: Season 2 premieres in the US tomorrow, Monday, November 8, exclusively on Hulu.
__________________
As an affiliate of Amazon and other companies, ads & affiliate links on this blog allow us to earn income from qualifying actions and purchases (at no extra cost to you).

Share this post/page.

In My Skin: Hulu Sets US Premiere Date for Season 2 of BBC Welsh Drama