Sundance Now has set the US premiere date for Hollington Drive, the new mystery thriller starring Anna Maxwell Martin and Rachael Stirling.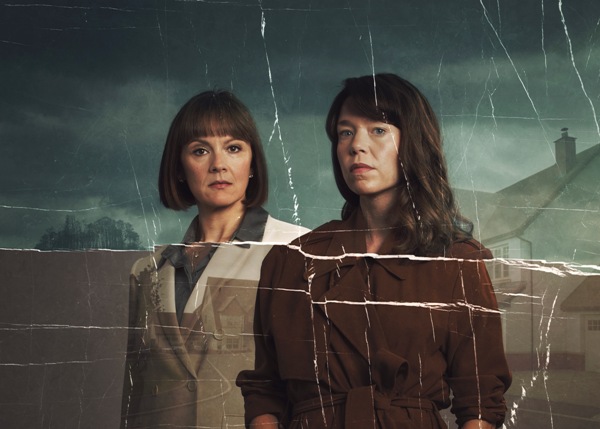 Hollington Drive reunites The Bletchey Circle costars Anna Maxwell Martin (Motherland, Line of Duty) and Rachael Stirling (Life, Capital) in a story about family and facades.
Created and written by Sophie Petzal (Blood), the four-part limited series revolves around sisters Theresa (Maxwell Martin) and Helen (Stirling), who live close by each other and whose families enjoy spending time with each other in the seemingly idyllic suburb of Hollington Drive. But after a neighbor's 10-year-old son goes missing, grief tears through the community and the two women fight to hold their lives and families together as secrets and lies begin to surface and long-held facades begin to falter.
The cast includes Rhashan Stone (Finding Alice), Peter McDonald (Dublin Murders), Jonas Armstrong (The Drowning), Jodie McNee (Britannia), Ken Nwosu (Killing Eve), Amelie Bea Smith (The Haunting of Bly Manor), and newcomers Fraser Holmes and Tia May Watts.
Hollington Drive premieres in the US on Thursday, November 18, exclusively on Sundance Now and the AMC+ streaming bundle.
__________________
As an affiliate of Amazon and other companies, ads & affiliate links on this blog allow us to earn income from qualifying actions and purchases (at no extra cost to you).

Share this post/page.

Hollington Drive: Sundance Now Sets Premiere Date for New Mystery Thriller