Peacock has announced that it has acquired from STXfilms the missing-person thriller My Son starring James McAvoy and Claire Foy.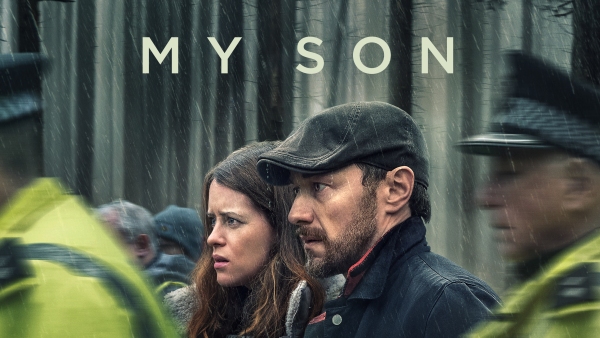 My Son, an English-language remake of the hit French thriller of the same name, stars two-time BAFTA Awards, Scotland winner James McAvoy (Filth, The Last King of Scotland) and Primetime Emmy® Awards winner Claire Foy (The Crown, Wolf Hall) as a divorced couple whose son goes missing.
While driving in the heart of the Highlands, Edmond Murray (McAvoy) receives a call from his ex-wife, Joan (Foy), in tears. Their 7-year-old son, Ethan, has gone missing from a campsite. So Edmond travels to the town where Joan lives in search of answers. Soon it becomes clear that the child was kidnapped, and the parents give way to despair.
To play a man whose life is clouded by mystery, McAvoy was not given a script or dialogue. He was aware of basic aspects of Edmond Murray's story, and improvised and reacted to each moment as it unfolded. The rest of the cast and crew were aware of the scenes. And the audience and actor will uncover the mystery at the exact same time.
BAFTA Awards nominee Christian Carion (Joyeux Noel) directed this film in the same manner as he did the original French film, in which lead star Guillaume Canet (Tell No One) improvised the role of the distraught father.
Written by Carion and Laure Irrman (Come What May), the film is produced by Carion, Laure Irrman for Une Hirondelle, Vincent Maraval and Brahim Chioua for Wild Bunch International, Rebecca O'Brien for Sixteen Films, and Marc Butan for Mad River Pictures.
My Son premieres in the US on Wednesday, September 15, exclusively on Peacock.
__________________
As an affiliate of Amazon and other companies, ads & affiliate links on this blog allow us to earn income from qualifying actions and purchases (at no extra cost to you).

Share this post/page.

My Son: Peacock to Premiere James McAvoy-Claire Foy Thriller in the US