Netflix announced today that Cynthia Erivo and Andy Serkis will star alongside Idris Elba in Neil Cross's new Luther crime drama feature film at Netflix.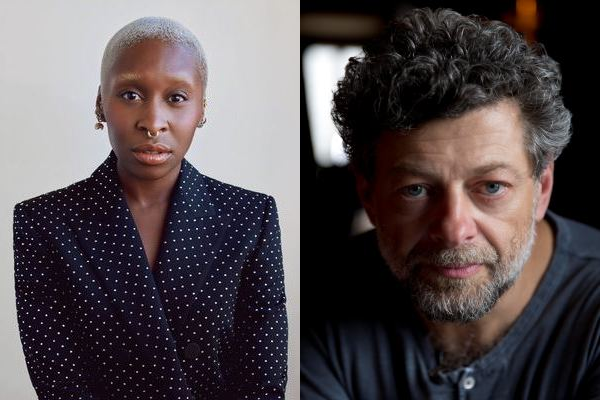 Luther, the multiple award-winning, international hit crime drama series created by Neil Cross for the BBC, will continue in a feature film at Netflix under its pact with Chernin Entertainment.
The project will be an epic continuation of the Luther saga, which ran for five seasons, reimagined for film. The cast includes Grammy®, Tony®, and Emmy® Awards winner and two-time Academy Awards® nominee Cynthia Erivo (Harriet) and Emmy Awards nominee Andy Serkis (The Lord of the Rings trilogy) starring alongside Idris Elba in the titular role — for which he has won two Golden Globes® and a Royal Television Society best actor award.
Emmy Awards nominee Jamie Payne (The Hour) is the director, and two-time Emmy nominee Neil Cross (MI-5) is the writer. The producers are Peter Chernin, Jenno Topping, and David Ready for Chernin Entertainment, Neil Cross, and Idris Elba. The executive producers are Dan Finlay for Chernin Entertainment, Priscilla Parish for BBC Studios, and Kris Thykier.
The film is produced in association with the BBC.
Stay tuned for updates.
__________________
As an affiliate of Amazon and other companies, ads & affiliate links on this blog allow us to earn income from qualifying actions and purchases (at no extra cost to you).

Share this post/page.

Luther: Cynthia Erivo & Andy Serkis to Star with Idris Elba in Crime Drama Film at Netflix