The fourth season of the hit period drama Frankie Drake Mysteries is set for its linear TV premiere in the US. Check out an exclusive clip of snippets from the new season.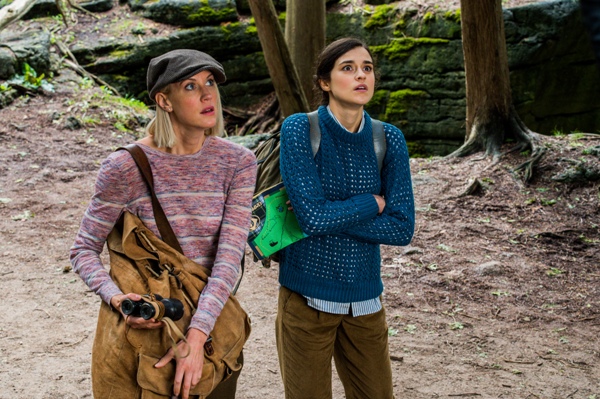 In just one week, Season 4 of Frankie Drake Mysteries debuts on Ovation TV, the show's linear TV home in the US. Across ten weeks, the new episodes find private detectives Frankie Drake (Lauren Lee Smith) and Trudy Clarke (Chantel Riley), along with morality officer Mary Shaw (Rebecca Liddiard) and morgue attendant Flo Chakowitz (Sharron Matthews), delving into dastardly deeds and engaging in new pursuits in their personal lives.
In the meantime, check out this fun, exclusive clip of snippets from the new season.
Frankie Drake Mysteries: Season 4 has its linear TV premiere on Saturday, October 2, at 7 PM ET / 4 PM PT, on Ovation TV during the network's Mystery Alley programming block. New episodes will debut weekly on Saturdays at the same time through December 4.
"Scavenger Hunt" (October 2) — Wile the gals are on a spirited scavenger hunt, a player is murdered, and they need to figure out if it's case of killing off the competition or something more personal.
"Prince in Exile" (October 9) — When a playboy prince is kidnapped, the team has to be discreet while they investigate in order to avoid an international incident.
"The Girls Can't Help It" (October 16) — Frankie and Trudy cross paths with a trio of flappers and head into an illegal auction as they investigate the theft of a priceless bottle of wine.
"A Most Foiled Assault" (October 23) — When the coach of Canada's first female fencing team is murdered and a fencer is wrongly arrested, Frankie and Trudy are tasked with finding the real killer.
"Ghost in the Machine" (October 30) — Convinced she was visited by the ghost of a murdered woman; Frankie's mother, Nora (Wendy Crewson), makes Frankie and Trudy search their building, leading to a shocking discovery.
"The Guilty Party" (November 6) — A man acquitted of a grisly murder is still a suspect, and the clock is ticking as the team investigate whether or not he is the guilty party.
"Life Is a Cabaret" (November 13) — After witnessing a man's murder, Frankie's search for his lady-friend suspect leads her to an underground cabaret and surprising results.
"Sweet Justice" (November 20) — When Trudy discovers that her new dream home has contaminated water, the gals investigate the source with help from nighttime vigilante Lady Justice.
"Showstoppers" (November 27) — Mary looks into a morality violation by a modern dance troupe, and Frankie questions if they've brought the Spanish Flu to Toronto.
"A Family Affair" (December 4) — Shakeups in the gals' lives see Frankie's dad alive but in danger, Trudy leave Drake Private Detectives, Mary going on the record, and Flo's new family threatened.
The episodes will be available on demand and on the Ovation NOW app the day after their broadcast premieres.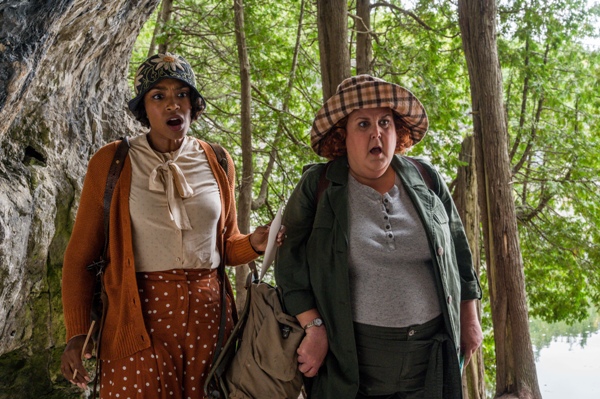 And remember to watch the premiere of Frankie Drake Mysteries: Music at Midnight tomorrow, September 25, at 7 PM ET, on Ovation TV. For details about this concert special, read this article.
__________________
As an affiliate of Amazon and other companies, ads & affiliate links on this blog allow us to earn income from qualifying actions and purchases (at no extra cost to you).

Share this post/page.

Frankie Drake Mysteries: Exclusive Clip of Snippets from Season 4 of Hit Canadian Mystery Series