Stateside British TV fans can tune in now to a couple of BBC channels, and later to three, possibly four, new series from across the pond (and Norwegian fjords). Read on for details.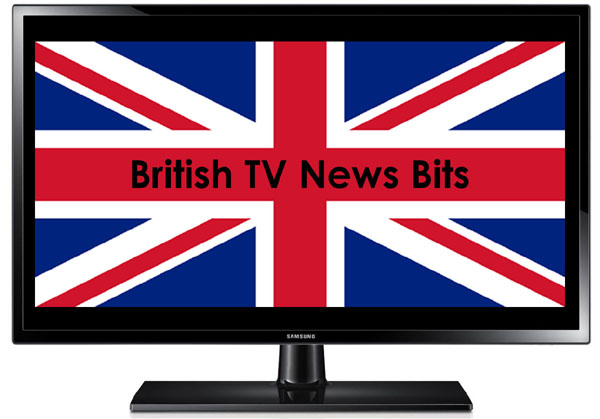 Atlantic Crossing
Masterpiece on PBS has announced the US premiere date for historical drama Atlantic Crossing: Sundays, from April 4 to May 23, at 9 PM ET, on PBS.
The series stars Kyle MacLachlan (Twin Peaks) as President Franklin D. Roosevelt; Sofia Helin (The Bridge) as Norwegian Crown Princess Martha; Tobias Santelmann (Marcella) as Martha's husband, Norwegian Crown Prince Olav; Søren Pilmark (Department Q: A Conspiracy of Faith) as Olav's father, King Haakon VII; Harriet Sansom Harris (Desperate Housewives) as First Lady Eleanor Roosevelt; Lucy Russell (Wolf Hall) as presidential secretary Missy LeHand; Daniel Betts (The Crown) as foreign policy advisor Harry Hopkins; and Suzanne Bertish (Mercy Street) as American diplomat Florence Harriman. It also features Anneke von der Lippe (Kieler Street), Stig R. Amdam (Beforeigners), Trond Teigen (Occupied), and Maria Annette Tanderø Berglyd (Ragnarok).
Based on a true story, this World War II-set multilingual drama (Norwegian, English, Swedish, German) centers on the friendship that develops between President Roosevelt and Crown Princess Martha during Norway's struggle against the Nazi invasion and occupation. It begins in 1939, when Olav and Martha make a goodwill visit to the US and befriend the president and first lady. After Nazi Germany invades Norway in the spring of 1940, King Haakon and Olav escape to England, where they set up a government-in-exile, while Martha and the couple's three children make their way to America, where President Roosevelt takes them in at the White House.
With America being officially neutral (until it entered the war on December 7, 1941), Martha urges Roosevelt to help Norway fight against Germany. On the other side of the pond, Olav grows increasingly suspicious of Martha's close ties to the president, while within The White House, their relationship tries the patience of the first lady as well as the president's closest advisors, Harry Hopkins and Missy LeHand, the president's rumored paramour.
For Martha, the experience is quite the education, as the crown princess must play the roles of public figure, confidante, statesman, and single mother, while anxiously awaiting the outcome of a war that could unalterably transform her nation.
Lucy Worsley
BBC Two has commissioned Unsolved Histories with Lucy Worsley (working title) from BBC Studios' The Documentary Unit, co-produced by PBS. It will explore incidents from the past and bring a contemporary perspective to topical and complex societal issues — asking how changing attitudes to children, gender politics, class, inequality, and mental health have obscured the answers to renowned mysteries, including: Who killed the Princes in the Tower in 1483? What actually caused the Black Death? Why did a witch craze sweep 16th-century Britain? Was King George III really mad?
Said Lucy Worsley:
"I'm thrilled to be revisiting some of the big-hitting stories from history, but I also love the fact that this isn't just a series about the past. It's also about what the past means today: an investigation of our own 2021 ideas about childhood, feminism, pandemics and mental health."
In this four-part series, historian, author, and presenter Lucy Worsley (Lucy Worsley's 12 Days of Tudor Christmas, Jane Austen at Home) will turn sleuth by reopening and re-evaluating these infamous cases, and in the process uncover new victims and new victors, challenge perceptions, and provide answers to the mysteries. In each episode, Worsley will take a deep dive into a single event — mounting a comprehensive reinvestigation by assembling historical and contemporary evidence, following paper trails, re-examining scenes of crimes, tracking down lost records, and calling on experts to help her reframe the past. She will also reveal cutting-edge discoveries that will shed new light on the cases.
Stay tuned for updates.
Matt Berry
Matt Berry (What We Do in the Shadows, Year of the Rabbit) is reprising his BAFTA-winning Toast of London role as Steven Toast, an eccentric and arrogant actor determined to win the recognition he mistakenly believes he deserves, for the new BBC series Toast of Tinseltown (working title). Written and created by Arthur Mathews and Matt Berry, the six-episode comedy will bring Toast to Hollywood and feature a mix of new and returning cast members. It is set to be filmed later this year.
Said Matt Berry:
"I couldn't be more thrilled to not only be working with Arthur and the rest of the Toast family again, but to also be taking the show to the BBC which I know Toast himself would very much approve."
Added Arthur Mathews:
"It was a thrill to be writing Toast again after a long gap. Hollywood is a brave new world for Toast. There will be triumphs and tribulations (but mostly tribulations – and indeed humiliations)."
A production of Objective Fiction in association with wiip, Toast of Tinseltown was commissioned by Shane Allen, Controller, BBC Comedy Commissioning, and Kate Phillips, Acting Controller, BBC One.
Stay tuned for updates about whether this BBC series will screen in the US. In the meantime, you can (re)watch all three seasons of Toast of London (a Channel 4 series) on Netflix.
Pluto TV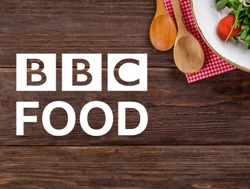 International AVOD streaming service Pluto TV has added two BBC channels to its live TV line-up in the US: BBC Food (on channel 609) and BBC Home (on channel 610). On BBC Food are series presented by Mary Berry, Raymond Blanc, Ainsley Harriott, the Hairy Bikers, Rachel Khoo, Jamie Oliver, and others, including classic shows like Mary Berry at Home and The Naked Chef. And over on BBC Home are shows such as Building Dream Homes, DIY SOS: The Big Build, Kirstie Allsop's Home Style, and more. (Image courtesy of Pluto TV)
Stay Close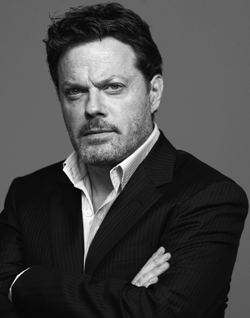 Netflix recently announced new cast members for its Original series Stay Close, based on Harlan Coben's #1 New York Times bestselling novel of the same name.
The previously announced cast includes Cush Jumbo as Megan, a working mother; James Nesbitt as Broome, a detective who can't let go of a cold case; Richard Armitage as Ray, a once-promising documentary photographer stuck in a dead-end job; and Sarah Parish as Lorraine, an old friend of Megan whose shocking news causes the past to come back and haunt the three characters. Joining them are:
Eddie Izzard (Hannibal) (pictured) — as Harry, a small-town lawyer and defender of the disenfranchised residents of Livingstone, who has been like a father figure to Megan over the years. (Photo by Nick Briggs, courtesy of Netflix)
Jo Joyner (Shakespeare & Hathaway: Private Investigators) — as Erin Cartright, a quick-witted, highly-observant police detective and Broome's ex-wife.
Daniel Francis (Small Axe) — as Dave Shaw, a doting father to his three children and fiancé of Megan.
Bethany Antonia (Get Even) — as Kayleigh Shaw, Megan and Dave's eldest daughter.
Rachel Andrews (Butcher Boy) — as Bea, Kayleigh's best friend.
Poppy Gilbert (The Pale Horse) and Hyoie O'Grady (Mayday) — as Barbie and Ken, a seemingly sweet young couple.
Andi Osho (Line of Duty) — as Simona, a retired ex-army sergeant who's now pregnant with her first child.
Stay Close goes into production in spring 2021, with filming to take place in and around Manchester and the North West of England. For further details, read this article. Stay tuned for updates.
__________________
As an affiliate of Amazon and other companies, ads & affiliate links on this blog allow us to earn income from qualifying actions and purchases (at no extra cost to you).

Share this post/page.

British TV News Bits: Matt Berry, Eddie Izzard, Lucy Worsley & More