Isolation Stories, the latest Original series from BritBox, will bow on the streaming service next month.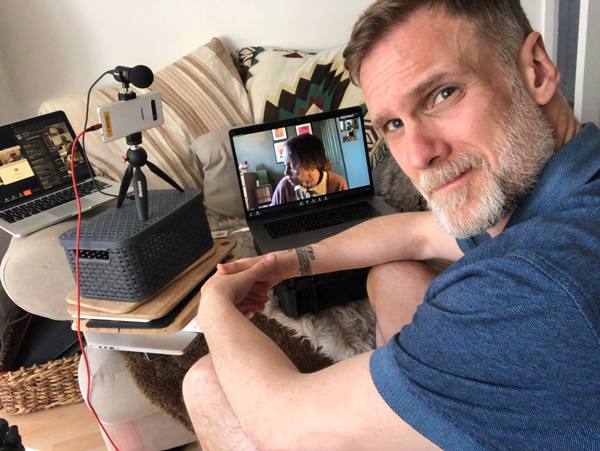 Produced by Oscar®-nominated writer and producer Jeff Pope(Philomena, A Confession) and his Factual Drama label (a part of ITV Studios), Isolation Stories is a new drama limited series that reflects what families are going through after weeks of isolation.
The four-episode event features a roster of top acting talent, including Sheridan Smith (Mrs. Biggs, The Moorside), Eddie Marsan (Ray Donovan, Little Dorrit), Angela Griffin (Coronation Street, Wild Bill), Darren Boyd (Killing Eve, Dirk Gently), David Threlfall (Shameless, What Remains), Michael Jibson (Quiz, 1917), Leanne Best (Line of Duty, Cold Feet), Philip Jackson (Poirot, The Good Karma Hospital), Robert Glenister (Hustle, Law & Order: UK), and his son Tom Glenister (Vera, Doc Martin).
Said Executive Producer Jeff Pope:
"Sometimes all we have left is storytelling. I wanted to try and add the voice of writers, actors and directors to the crisis engulfing the world, to hold up a mirror to families living in isolation and to reflect what we were going through. These stories were written in just days and then filmed in the most challenging conditions ever faced by drama crews – but in an amazing spirit of togetherness actors and technicians came together to create these stunning short films.

"We were never in the same room together and all the filming was carried out by the actors' families, but the results were astonishing and will live long in the memory of those involved."
Added BritBox President Soumya Sriraman:
"Isolation Stories was assembled under conditions that production companies have never had to tackle before. It's a testament to the innovative spirit of the entertainment industry and we look forward to sharing it with our viewers, many of whom are likely facing similar situations that run the gauntlet of emotions."
The series was filmed while observing the strict rules of lockdown in the UK, with actors and their families filming the scenes themselves, guided remotely by an array of acclaimed directors including Paul Whittington (The Crown, Hatton Garden), Paul Andrew Williams (A Confession, Broadchurch), Louise Hooper (Flesh & Blood, Colby Street), and David Blair (The Street, Accused). The team watched footage via their laptops, giving advice to the actors and their family members about camera positioning, scene composition and lighting.
Isolation Stories, a BritBox Original series, premieres in North America on Tuesday, June 23, exclusively on BritBox and its digital channels, including the BritBox channel on Prime Video.
__________________

Add your comments on our Facebook and Twitter pages.
Share this post/page.

Outbound links on this page include non-affiliate links and affiliate links; the latter allows us to earn income for qualifying actions.
Isolation Stories: New BritBox Original Series Premieres in June