I don't know about you, but I've been feeling a bit of anxiety lately, owing to consuming too much news about the coronavirus pandemic. So I'm switching gears. Join me! 🙂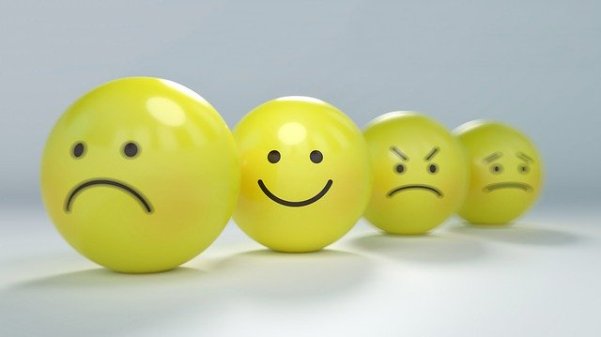 A few evenings ago, I noticed that I was feeling anxious — brought on by reading and watching countless news stories about the novel coronavirus and its global impact, and compounded by near-empty grocery store shelves and several days (and counting) of symptom-free self-isolation. And I knew I had to shift my focus to lessen that feeling, if not eliminate it altogether, at least for a little while, so I fired up my Roku and watched several episodes of Shaun the Sheep. Mission accomplished.
This stop-motion animated series is one of my go-to feel-better shows. You probably have a list of your own for those moments when you want or need to de-stress, to decompress, to feel better in some way, shape, or form.
What I've noticed about the shows I gravitate to is that, by and large, they get the job done — they boost my endorphins, feed my mind or spirit, or transport me to a peaceful place — with just one episode. (How efficient!) But I almost always watch two, maybe more. And while they're mostly from the UK and the US (like Country Music: A Film by Ken Burns, a new go-to show and the one that beat all others to be my absolute favorite program of 2019), I'll stick to just ten shows from across the pond in this article, most of which you can (legally) stream in the States.
8 Out of 10 Cats Does Countdown
Before this panel-game show officially arrived in the US last year, I watched episodes that viewers in the UK uploaded to YouTube. The show's content — letter and number challenges with comedy bits sprinkled throughout — is pretty much evergreen, so I still watch older episodes cos they make me laugh like crazy while I try to come up with word and math answers in the allotted 30 seconds. Right now, episodes from Seasons 16-18 are available for streaming in the US on on BritBox and its digital channels, including BritBox on Amazon.
Campion
This delightful cozy mystery series is one of the few dramas that remains on my list of go-to shows (and the only one here whose stories are told over two episodes instead of one). Based on Margery Allingham's "Albert Campion" novels, it stars Peter Davison as the titular aristocratic sleuth, who solves murder mysteries in 1930s England. Years ago, before streaming was a thing, I received the DVD box sets as a gift, and they are well worn. Now both seasons of Campion are available for streaming in the US on BritBox and its digital channels, including BritBox on Amazon.
Count Arthur Strong
I love this sitcom so much, I bought the DVD box set of all three seasons so I can still watch them if they ever stop streaming here. (I rarely buy DVDs, so it's a big deal when I do.) It follows unemployed former vaudevillian Arthur (Steve Delaney) as he spouts (hilarious) malapropisms while unintentionally causing mischief and thereby causing grief to his only friend, Michael (Rory Kinnear). The complete Count Arthur Strong is currently available for streaming in the US on Acorn TV and its digital channels, including Acorn TV on Amazon.
Exhibition on Screen
I've watched the episodes in this series of documentary films about great painters numerous times and they haven't gotten old yet. I still lose myself in the stories about Goya, Leonardo, Manet, Matisse, Munch, Rembrandt, Renoir, Van Gogh, Vermeer, and more, and still get fascinated by these masters and their works. Most of the films in the Exhibition on Screen franchise are currently available for streaming in the US on Prime Video.
Jeeves and Wooster
This period comedy-drama, adapted from the "Jeeves and Wooster" stories penned by P.G. Wodehouse, is the only title here that isn't (officially) available for streaming in the US anymore (cough, YouTube, cough). That's too bad (wink, wink) cos the series, which follows the scrapes and escapades of a rich and privileged young Englishman (played by Hugh Laurie), who's always saved from ruin by his oh-so proper and street-smart valet (played by Stephen Fry), is utterly delightful and funny, and each episode provides a wonderful escape for an hour. So I've brushed off my DVD box set and have it at the ready.
Marvellous
This inspiring TV biopic movie stars Toby Jones as Neil Baldwin, a real-life guy who, diagnosed as learning disabled in his youth, has been living his life believing he can be, do, and have whatever he wants. And so he has — from being a clown with a traveling circus, to getting a job as the kit man for Stoke City Football Club. Full of heart and humor, Marvellous is currently available for streaming in the US on Acorn TV and its digital channels, including Acorn TV on Amazon.
Miranda
Like Count Arthur Strong, I adore Miranda and bought the box set so I'd always be able to watch it. The jokes and other comedy bits, like star Miranda Hart's physical humor, can be quite silly, but who cares when I always howl with "what I call" laughter when I watch it. The complete series is available for streaming in the US on Hulu, and Seasons 1-3 (sans the series finale specials) are on IMDb TV.
Mrs. Brown's Boys
Here's another comedy series whose DVDs I bought. The humor can be crass and raunchy, but also quite smart, and I have laughed so hard at times that my cheeks and abs hurt. It centers on an obnoxious Irish matriarch (played by Brendan O'Carroll) whose love for her family (played by O'Carroll's relations and friends) knows no bounds, as in constant meddling, sarcastic comments, and the like. The complete series is currently available for streaming in the US on BritBox and its digital channels, including BritBox on Amazon.
The Repair Shop
A recent addition to my list of go-to feel-good shows is this reality series — one of my favorite Brit TV premieres of 2019 — which follows expert crafts people as they repair and restore beloved items brought to them by people from across Britain. It's reminiscent of Antiques Roadshow, but instead of oohing over an item being worth X amount at auction, here you can be moved to tears by the people's stories and the utter joy they feel when their items are returned to them in pristine and working condition. The first two seasons are currently available for streaming in the US on Netflix.
Shaun the Sheep
A spin-off of the ever-popular Wallace and Gromit franchise, this creative and laugh-out-loud-funny claymation series is perfect for kids of all ages. Set on a farm in England, the show follows the escapades of the titular sheep, along with the rest of the flock, the farmer, his dog, and other livestock. The show's sixth season, called Shaun the Sheep: Adventures from Mossy Bottom, premiered in the US, UK, Canada, and elsewhere on March 17, 2020, on Netflix. Seasons 1-5 are currently available for streaming in the US on Prime Video.
__________________

Add your comments on our Facebook and Twitter pages.
Share this post/page.

Outbound links on this page include non-affiliate links and affiliate links; the latter allows us to earn income for qualifying purchases and actions made through the links.
Feel-Good & Funny British TV Shows to Binge