Billy Connolly: Made in Scotland is the Scottish comedian's "love letter to Scotland." And it's brilliant — two of the best hours you'll spend watching telly.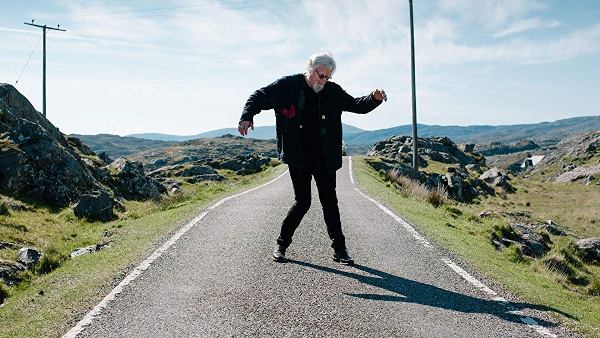 Sir William Connolly, CBE — "the greatest stand-up comic" (Channel 4) and "the greatest Glaswegian" (The Evening Times) — is a national treasure in his native Scotland and the UK.
Folks on this side of the pond (the world over, actually) love the Big Yin, too. Which is why I watched Billy Connolly: Made in Scotland as soon as I saw that it's now available for streaming in the States.
The two-part autobiographical documentary is about how "being around the people of Glasgow in the pubs, shipyards, and clubs turned [him] from being Billy Connolly, the welder, to Billy Connolly, the Big Yin."
In it the former welder and folk musician-turned-comedian, BAFTA-nominated actor, and artist weaves archival and contemporary video footage with interviews and personal anecdotes to paint a humorous and poignant self-portrait — taking viewers on an intimate journey through his life with stories about his times spent at The Saracen Head pub, the shipyards by the River Clyde, and the Barrowland Ballroom, as well as with memories of his childhood and feelings of his life "slipping away."
The program offers more than Billy's life story. It gives us insight into who he is and connects us to him — not just through what we see on screen but also get from his poetic language.
Only Connolly can describe grammar school as "a Dickensian hangover" or opine that "A good memory is the one you can give away."
He's brilliant, the Big Yin. And so is Billy Connolly: Made in Scotland.
Those who enthuse about Connolly in the program are folks who have been influenced, entertained, and enthralled by him, including author Val McDermid; comedians Micky Flanagan, Eddie Izzard, Ross Noble, and Tracey Ullman; musicians Eddi Reader and Sharleen Spiteri; writer-performer A.L. Kennedy; and entertainment impresario Lord Michael Grade.
Billy Connolly: Made in Scotland began streaming yesterday in the US via TVOD on Amazon Video, and also became available for digital download purchase on iTunes. The (Region 2) DVD and Blu-ray discs were released yesterday, too, on Amazon UK.
(If you'd like to read about Billy's life in his own words, there's his autobiographical book, Made in Scotland: My Grand Adventures in a Wee Country.)
__________________

Add your comments on our Facebook and Twitter pages.
Share this post/page.

Outbound links on this page include non-affiliate links and affiliate links; the latter allows us to earn income for qualifying purchases and actions made through the links.
Autobiographical 'Billy Connolly: Made in Scotland' Is Excellent