Oh, the things one can do with a short-form TV series, such as be quite creative with its launch, as SundanceTV is doing with State of the Union.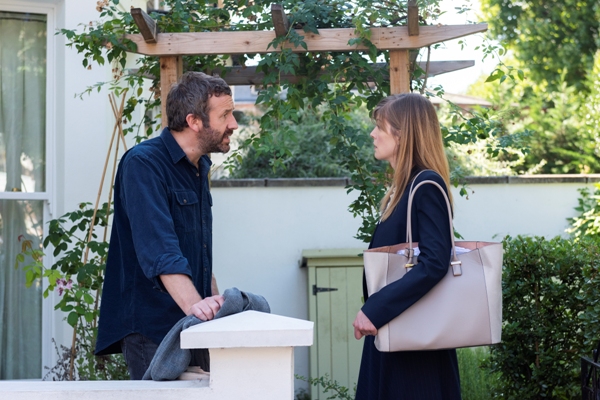 State of the Union is a new 10×10 comedy series — ten episodes of ten minutes each — that stars Oscar® nominee Rosamund Pike (Gone Girl, A Private War) and Emmy® winner Chris O'Dowd (Bridesmaids, Get Shorty).
Written by Nick Hornby (Brooklyn, An Education), directed by Stephen Frears (The Queen, A Very English Scandal), and produced by See-Saw Films (Top of the Lake, Banished), the series offers up an honest and humorous take on contemporary relationships as it explores the world of Louise (Pike) and Tom (O'Dowd), who are attempting to repair their crumbling marriage through weekly marital therapy sessions. Before each appointment, the couple meets at a pub where they delve into how they came together and how, eventually, their marriage fell into disrepair.
Given the short-form nature of the series, SundanceTV is rolling out State of the Union on multiple platforms simultaneously.
On SundanceTV, the show's "10@10" debut will run Monday, May 6, through Friday, May 17 — where a ten-minute installment will be released each weeknight at 10 PM ET.
Also starting Monday, May 6, but going through Friday, May 10, is the "Digital Happy Hour" launch, which features two back-to-back episodes at 5 PM ET on Sundance Now, SundanceTV.com, and the SundanceTV app.
State of the Union premiered as an official selection of the 2019 Sundance Film Festival and will screen at the Tribeca Film Festival on May 4.
__________________

Add your comments on our Facebook and Twitter pages.
Share this post/page.

State of the Union: SundanceTV Announces Premiere of New Short-Form Series